Andy's biggest obstacle to weight loss was his work. He was always travelling, having business lunches or meeting clients for dinner. This would typically be in Italy, the home of sumptuous food and delicious wine. Each day presented temptation.
After an unflattering picture in India, he decided to take action and begin our weight-loss programme. We spoke to him to hear about his journey and how he overcame the challenges he faced.
What was your motivation to begin the programme? 
Two things. Firstly, we went on holiday to India in 2019 and we had this photo taken of me. I'm wearing a pink polo shirt, and I just looked fat. And that was my main motivation. 
Then we had lockdown in 2020. Previously, I spent my life travelling for work. Just travel, travel, travel. So I told my wife in March 2020 that this was the only chance I'd have to get fit. I went at it hammer and tongs. I exercised five times a week and ate moderately. I got my weight down from 98 kilos to 85. I felt great.
Then of course, life goes back to normal. I started travelling for work and eating large dinners with clients. I crept back up to 98 kilos again this summer. So I thought, what am I gonna do about it?
Were you hesitant before you took the medication?
Not really. The thing that intrigued me more than anything else was the titration schedule. I'd describe myself as fit and healthy, so I was intrigued to see if I'd need the highest dosage to lose weight. 
How would you describe your experience with the coach?
She is brilliant. Absolutely brilliant. She's very user friendly and personable. For me, the main thing is that she's a human being, not a chatbot. And she's pragmatic. Sophie (weight loss coach) just says to be mindful. It's the pragmatism of it that I find helpful. She's always there to chat to.
She always keeps me mindful at the weekend so as not to undo the hard work I've done during the week. She says to avoid the beer and the red wine. Stick to spirits. Since starting the programme, I've only had two pints of beer in total. 
How long was it before you saw results?
Not long. I track everything religiously in my-fitness-pal and I have a pair of smart scales which are always useful. I started at 98 kilos and I'm down to 88. So I've lost ten kilos. 
I'm making better food choices, like fresh fruit and yoghurt. I'm removing carbs. I spent the latter part of lockdown making and eating sourdough with poached eggs which isn't good for the waistline.
But now I'm eating healthily, the weight came off quickly and consistently throughout the journey.
How would you describe your journey?
Rewarding. I spent my life as a 36 waist or 34 waist, and I bought a pair of 32 waist jeans, which are typically tight-fitting jeans. They don't feel tight at all. I feel so much better about myself as a whole when I wear them.
What was the greatest challenge you faced?
I've been away for 9 days on the bounce. I'm lunching and dining with other people for work. The challenge is avoiding heavy drinking and big meals without being noticed. All business in Italy is done over dinner, so for 9 days on the bounce I've been eating and drinking. I'm faced with all this food and drink and it's hard to resist.
The medication prevents me from pigging out like I usually would. So I find it easier to eat in moderation. I still sometimes eat slightly unhealthy food, but much less of it.
Did your weight affect your relationship or health?
I'm a fairly straightforward person, but it has made me more confident. I just feel better about myself.
Other than the physical aspect, how has weight loss affected your life?
I feel more energetic. I exercise at least three times a week usually, mostly doing weights. I use a gym in the garage I built for my son. 
If I'm home with my son, we do a weights session together, otherwise I just won't do it. Sometimes I'm not in the mood, but when my son comes home from school, we do it together and I feel loads better.
Did you experience any side effects?
The only side effects I can report from the highest dosage is I felt uncomfortably full. But then as I kept taking it, I got used to it and felt more comfortable.
Do you ever get cravings?
No. No cravings. Because I get full easier.
Have you hit a weight loss plateau?
No, I've not been doing it long enough. I want to get to 85 kilos, and have that as my maximum limit. Hopefully I'll get down to 83 or 82, because I feel better. But I want 85 to be my maximum weight and hover below that.
Did you ever feel like giving up?
No. It's simple - if you ignore the advice, you don't solve the problem. Just follow the instructions, take the medication and make sustainable changes. It's been a good experience.
---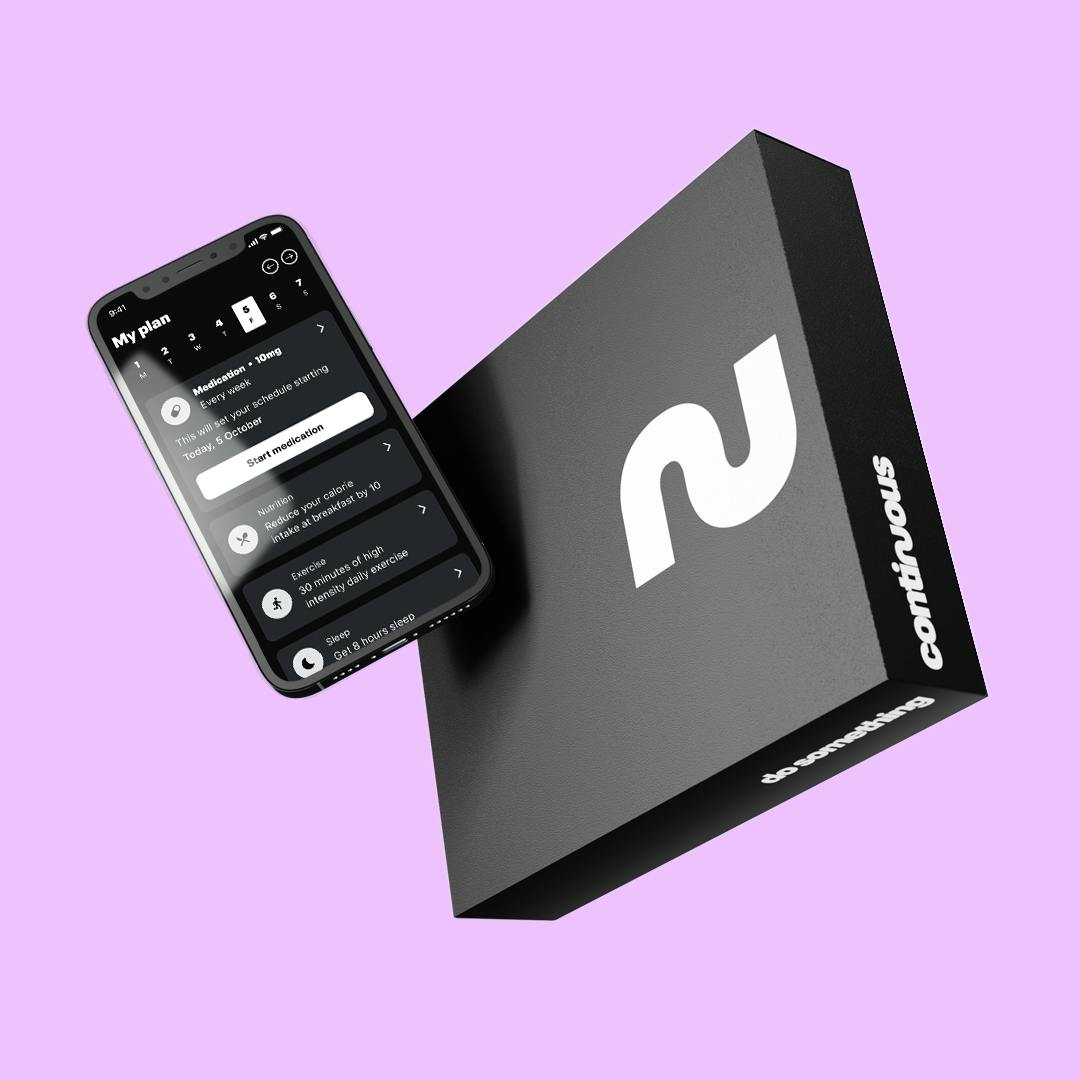 Regain control
Transform your body, transform your life.
---