If you're experiencing male pattern hair loss and want to do something to change that, there's never been a better time to take action. Treatments like finasteride, minoxidil, or a combination of the two can make a real difference in hair regrowth. 
We recently spoke to David, who's been using a combination of finasteride and minoxidil for five months and has seen great results.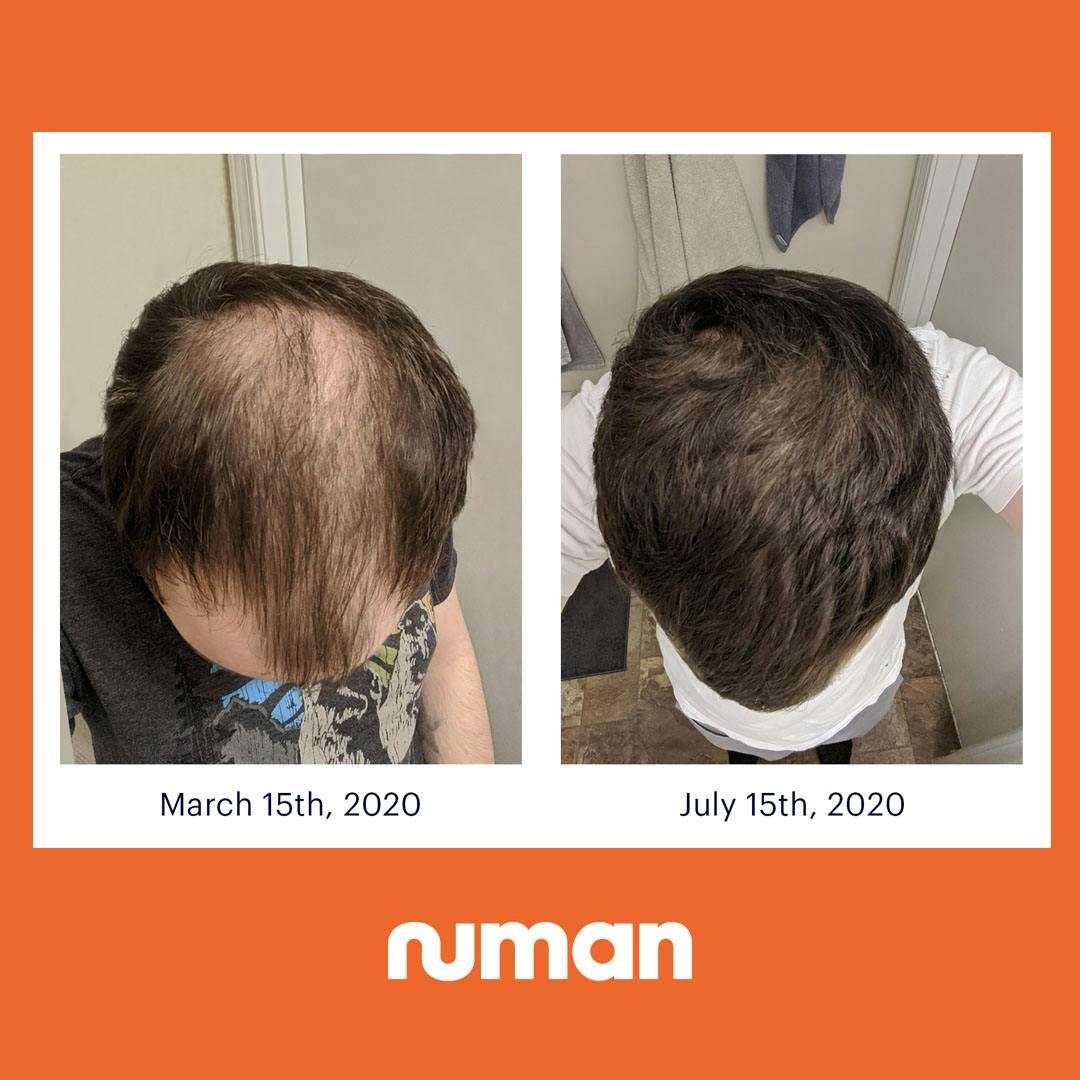 David's story
"I started to notice that my hairline was receding when I was 18 years old. At first, I ignored it, figuring it wouldn't get any worse. After a few years though, it did get worse, and at that point, I figured there was nothing I could do about it. 
My father, uncle, and grandfather all lost their hair, so I assumed it was unavoidable for me. Eventually, I got tired of seeing the state of my hair every day, so I decided to try to fight the hair loss, even though I didn't expect any real results. 
After using finasteride and minoxidil for 5 months, I can say for sure that the results were much better than I expected! The hair on my crown filled in so well that you can barely notice any significant hair loss, and my hairline moved forward at least 2 centimetres. 
I didn't experience any side effects while taking these treatments and I could not be happier with the results so far. I would strongly recommend that other men who are experiencing hair loss try fighting it with finasteride and minoxidil. Fighting hair loss is not a lost cause; there are real and effective treatments out there that can change your life."