How will this be delivered?
All our products are shipped in discreet packaging directly to your desired address by Royal Mail next day delivery. We've designed our packaging to fit through standard mail boxes so you won't need to sign for it or even be in when it's delivered.
What does it look like?
Privacy is important to lots of our customers, and as such we've created a discreet delivery sleeve that wraps around our inner case. Patient information and the pills themselves are provided inside the internal case, which can be kept or recycled depending on how you prefer to keep your products stored. All our packaging can be seen below (leaves not included):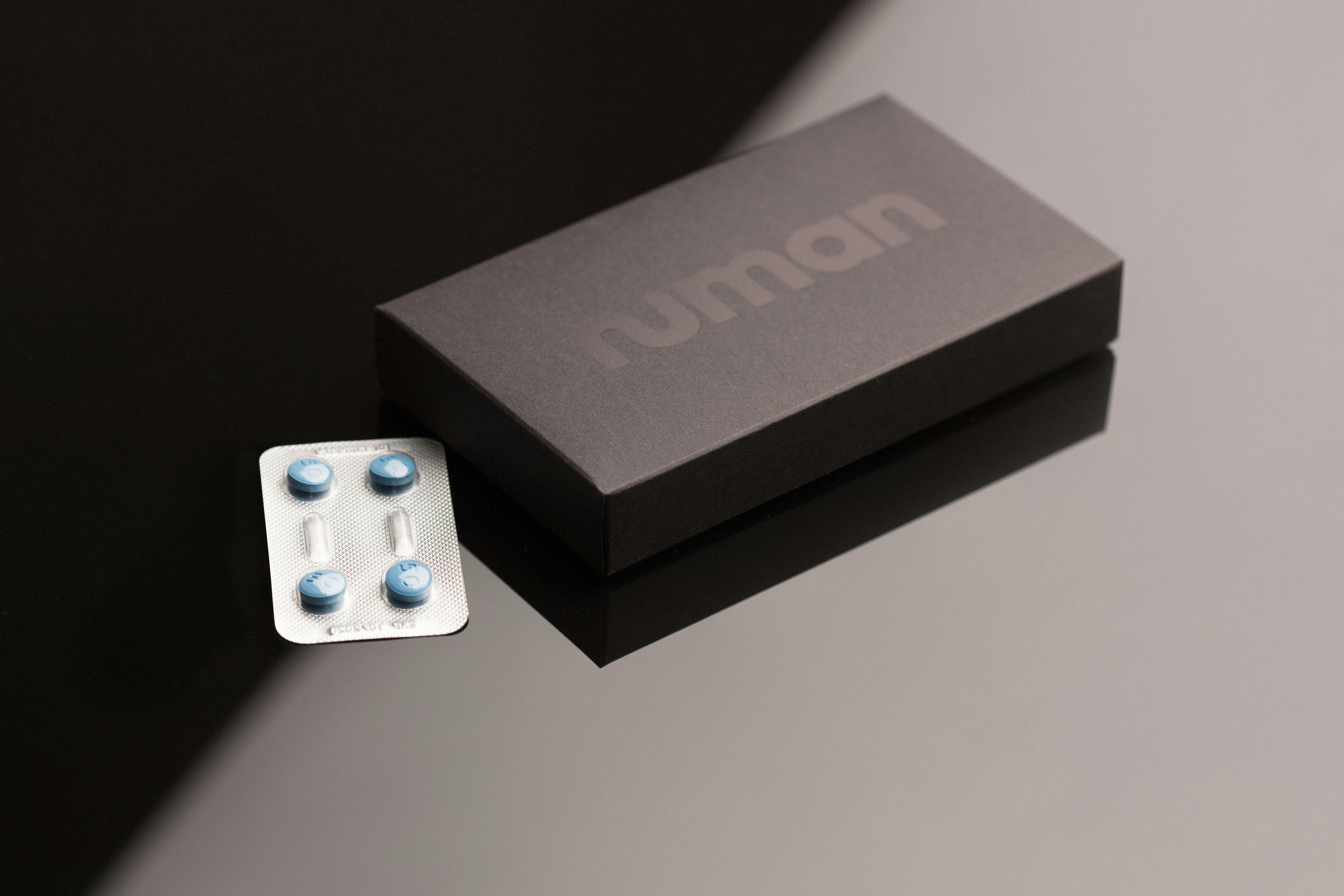 How long will it take to get my order?
We aim to ship all orders placed before 12pm on the same day, and always use next day Royal Mail delivery so it should be with you before 5pm the next day. If you ordered after 12pm we will ship your order the next day, so it may take up to 48 hours to receive your delivery.
Do you use tracked delivery?
We don't currently offer a tracked delivery services to allow us to not need to charge end users a postage fee - but it will arrive withing 24 hours of being shipped.
When will my next order arrive?
All our subscriptions renew 30 days after your initial order, you'll receive a mail stating when your next order is going to arrive and you can cancel at any time.
Do you ship internationally?
We currently only ship to the UK.