Despite the stigma around it, it's very common for young men to experience hair loss. There are a number of reasons why some men lose their hair at a young age, but the sooner you notice, the sooner you can treat it with clinically proven solutions such as finasteride and minoxidil. We recently spoke to Brandon about his experience with hair loss and the brilliant results he has seen with Numan so far.
Brandon's top piece of advice for someone in the same situation as him? "Persist. Wait for a couple of months. Don't bother looking at it every day. Just get into the routine and then look back. You'll soon see the results."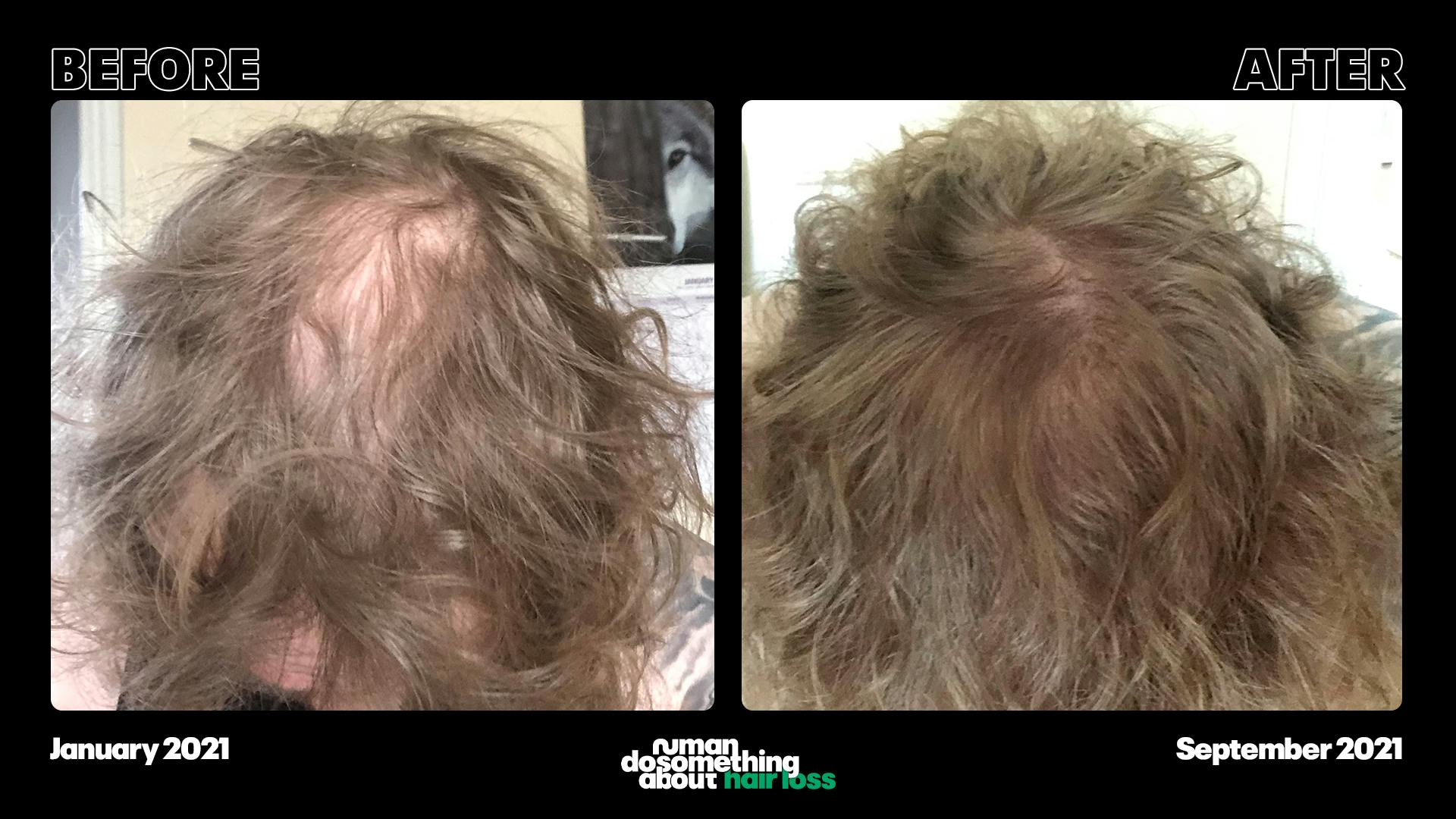 Brandon's story
"My hair started going thin at 20 years old. By the age of 24, my hair had become really thin on top, to the point where you could see my scalp, and my hairline had receded considerably.
I tried numerous different products that were available in the supermarket and online, but none of them worked. I then came across Numan's hair-loss treatment via an advert on Facebook and thought why not give this one a try as well. I am so pleased that I did as the results were amazing.
I started using Numan's Complete Hair Kit back in mid-December 2020, and by February 2021 I had already started to notice some results. By August 2021, my hairline had fully grown back and the top of my scalp had filled in considerably (as you can see in the before and after photographs).
I would like to add that I have a very sensitive scalp and Numan's product did not affect me at all which I was so relieved by.
My advice to anyone wanting to try this is to just be patient and make sure you are consistent, follow the instructions, and adapt the use of this into your daily routine for maximum results."
---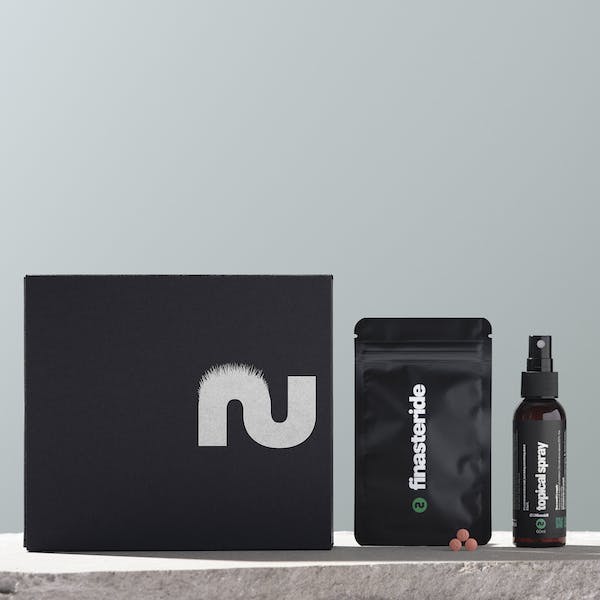 Complete Hair Kit
Battle hair loss with two science-backed treatments.
---
More hair regrowth success stories: