When Chris noticed his hair loss was deteriorating, he took action. After deciding against a hair transplant, a barber introduced him to finasteride - one of the most effective treatments for male pattern hair loss. Finasteride combats hair loss by targeting the root cause of the problem. It's an effective treatment for nine out of ten men. We caught up with Chris about his hair regrowth journey.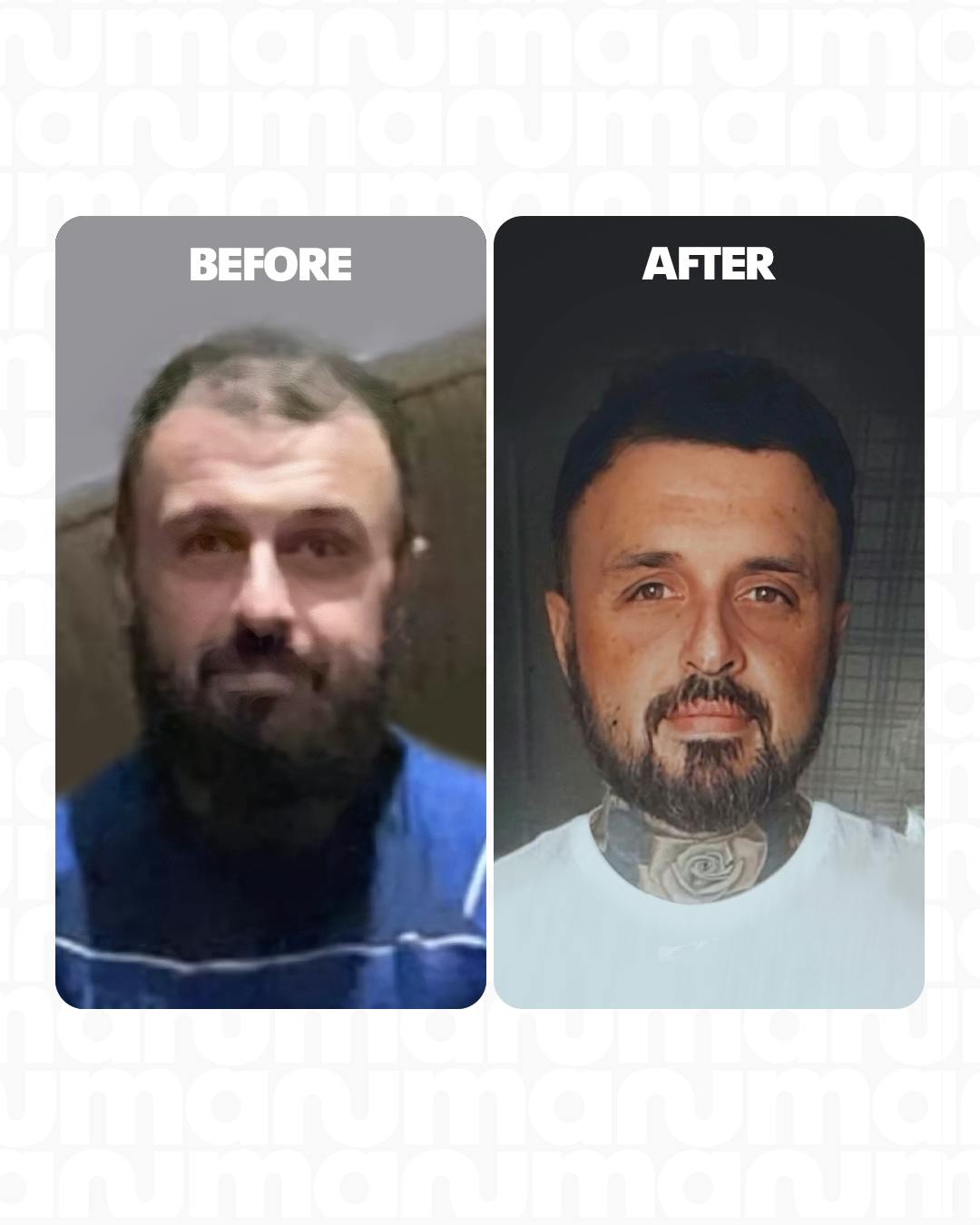 Chris' hair regrowth story
Hair loss for me was always going to be hereditary. My dad was in his 20s when he lost his. It was probably about six years ago that I started to notice mine and I was 28 then. But it was more recently that it got worse. 
It got to the point where it was so severe, I wondered whether I should just shave it. But I had a lot of doubts about that. I had recently shaved my beard and the thought of having no beard and no hair felt strange.
"It was actually a barber that told me to take finasteride. I didn't know about it until then. But after speaking to him, I decided to take action."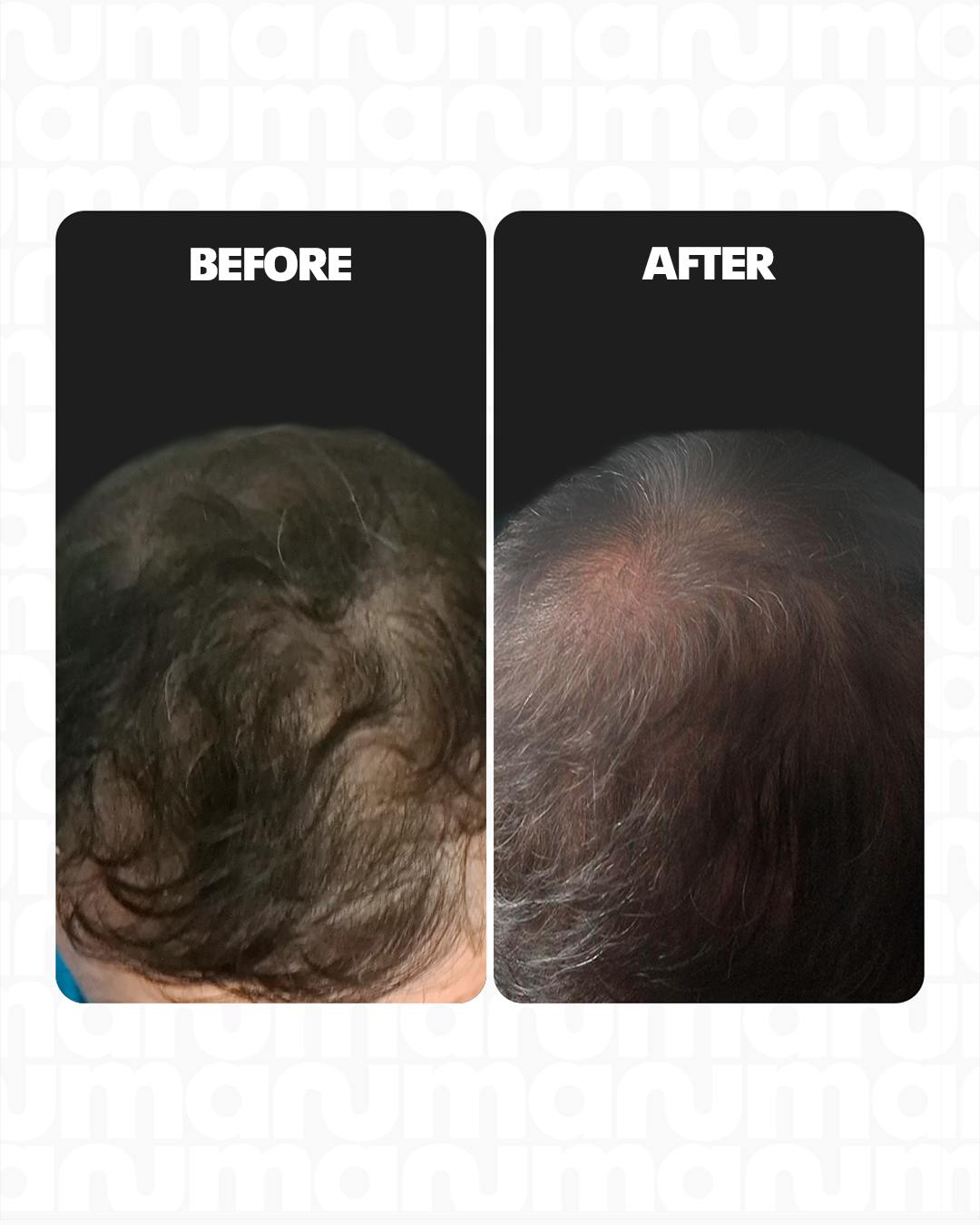 Obviously it's an ongoing process so in the beginning, I didn't notice much difference. But then after a few months, the results were amazing. 
When it comes to side effects, I did notice that the minoxidil caused some hair shedding at first. I also sometimes find that it can make my scalp a bit dry but I try not to rub or scratch it and it's manageable. Other than that, I've had no side effects whatsoever. And that's something that kind of put me off when I first read up about hair treatment. But I've been absolutely fine and I've been on it for a year now.
I think it's good to talk about it. A friend of mine who's very cautious about his hair opened up to me about using minoxidil. This was back when I hadn't heard of it and at the time, I was thinking about shaving it or getting a hair transplant. Hair loss is a huge thing. It impacts your confidence massively. But when I first experienced it, I would never have thought to use treatment because I didn't know it existed.
---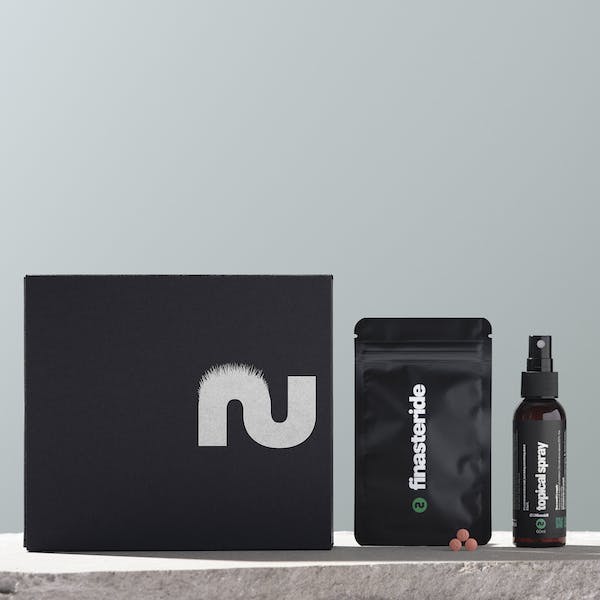 Complete Hair Kit
Battle hair loss with two science-backed treatments.
---
"If we talk about it more, there'll be more awareness that there are actually treatments that can work."
Over the last few years, I feel like progress has been made and hair treatments are being normalised and talked about more than they used to be. But I wish I'd known about it ages ago because prevention is easier than cure.
For me, my journey with hair loss treatment has been about being patient. When you first start, you don't notice that much and then you notice the shedding, and it will be two or three months before you start noticing the difference. And then in the next six months, you'll notice a big difference then after a year you'll see huge changes. Just stick at it and you'll see results.