Dan, 37, was left frustrated by hospital and GP waiting times. He used Numan's doctor consultations and Fear Nothing Blood Test to regain control of his health. 
We caught up with him and learned how Dr Luke Pratsides and Numan helped him restore his confidence.
How did you find the overall experience of having a doctor consultation over the phone?
It was amazing. I was diagnosed with cancer in March 2020 and have spent three years in and out of hospitals and GP surgeries. I found the consultation so much better. I don't have to wait around in a room packed with people and had more time to speak with the doctor about my results and symptoms.
How would you rate the effectiveness of the doctor's guidance in helping you manage your health condition or concerns?
Dr Pratsides was fantastic. Throughout my appointments and treatments, he was hands down the most informative and helpful doctor I've spoken with. He answered questions I'd been asking for months and put my mind at ease with a clear path forward. 
Did Dr Pratsides offer any lifestyle changes or non-medical approaches to address your condition? 
Yes, he suggested I revisit the medications I was taking due to certain symptoms and results. It hadn't occurred to me to explore alternatives with my regular GP, and this suggestion made a significant difference. He also recommended some supplements to enhance my daily vitamin intake which are helping already. 
Based on your experience, would you recommend Numan's consultation to others with similar health concerns? 
Yes, I couldn't recommend the consultation enough. You get more time with the doctor so they're able to thoroughly discuss the results with you. As someone dealing with multiple lifelong illnesses, such as cancer, diabetes, and gastroesophageal reflux disease (GORD), I've spent far too much time waiting in rooms and weeks awaiting results and follow-up appointments. 
---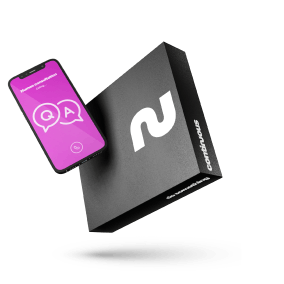 Doctor Consultation
Talk to the experts.
---
Why did you decide to take a Fear Nothing Blood Test?
Since my diagnosis, I've experienced severe side effects from treatment and medication. As an outpatient, it takes months for me to arrange blood tests and receive results through my GP. 
Numan's blood test allows me to have the test at home and obtain results within days, enabling me to manage my medication and strive for a better quality of life. 
What was your experience like with the blood test itself?
It was simple, although I would recommend watching the instructional video beforehand to ensure you prick the correct part of your finger. I found that the side or tip of the finger tends to bleed less and cause less discomfort afterwards.
What happened after you received your results?
I received an email containing all the blood test results, presented in a clear and straightforward manner. The email included comprehensive guidance on the meaning of the results. The email with my results is so refreshing as I have access to all the results and guidance behind them. Subsequently, I booked a consultation to discuss the results a couple of days later.
Since your last experience, would you want to take another blood test?
Yes, definitely. I'm going to book a blood test every six months to stay on top of my treatment and hopefully receive the all-clear one day.
What advice would you give to someone interested in an at-home blood test?
Do it. Don't wait weeks for a GP appointment, followed by an hour-long wait in a crowded waiting room. With Numan, you can do the test at home and have results in your inbox within just a few days.