A groundbreaking new erectile dysfunction (ED) treatment has arrived. And it's unlike any of the traditional ED tablets that have come before it.
We kept it closely guarded while we perfected the formulation. Now, it's time to unveil the treatment that will revolutionise how you - and thousands of men just like you - treat erectile dysfunction.
Allow us to finally introduce our latest Numan exclusive: Effortless Erection Spray.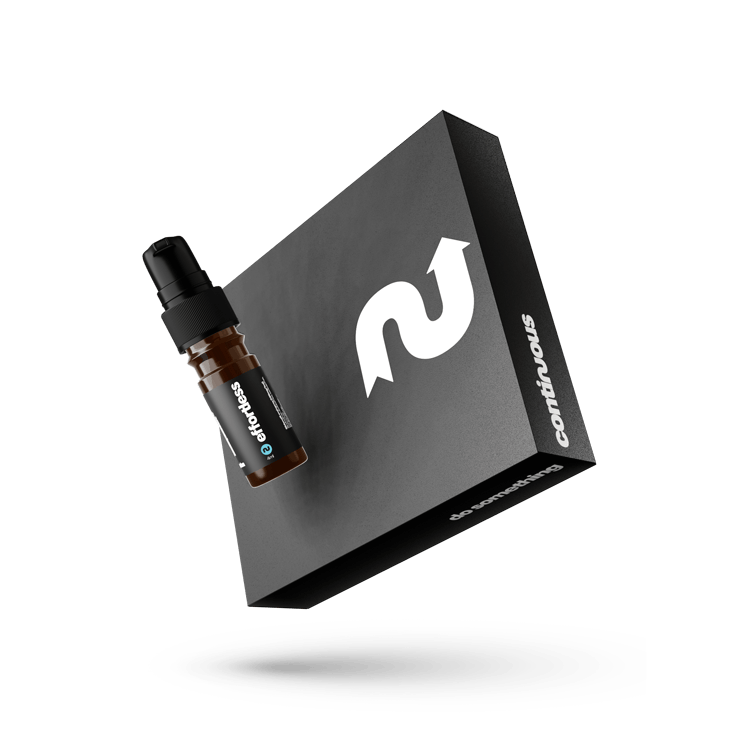 ED treatments redefined
Effortless Erection Spray is our latest premium erectile dysfunction treatment. When sprayed into the mouth and swallowed it can give you harder erections that last longer, giving you the freedom to enjoy sex without limitations. 
Almost sounds too good to be true, doesn't it? But keep reading. It gets even better. 
Effortless Erection Spray is vegan, more discreet than the classic "little blue pill" (as it comes in a small glass bottle), and is only available at Numan. It's also: 
Sugar-free.
Alcohol-free. 
Lactose-free. 
Gluten-free.
Sorbitol-free. 
Artificial colour-free.
Peppermint flavoured. 
If there is such a thing as "the perfect erectile dysfunction medicine", then we reckon we've got pretty close to it with this one. 
But, the real question is: "how does it compare to ED tablets?'' Well, allow us to tell you. 
ED tablets VS. erection spray
On your quest to find ED medication online, you may have asked yourself "what is the best medicine for erectile dysfunction?" The answer to that question depends on factors such as (1) how often you have sex, (2) whether the ED treatment contains a clinically proven active ingredient, and (3) how long you want the ED treatment's effects to last.   
In other words, the best medicine for erectile dysfunction is likely to be the one that suits your lifestyle best, has a clinically proven active ingredient, and works when you need it to. 
Using this guidance, we can compare effortless erection spray with an ED tablet such as sildenafil, our most popular erectile dysfunction medicine.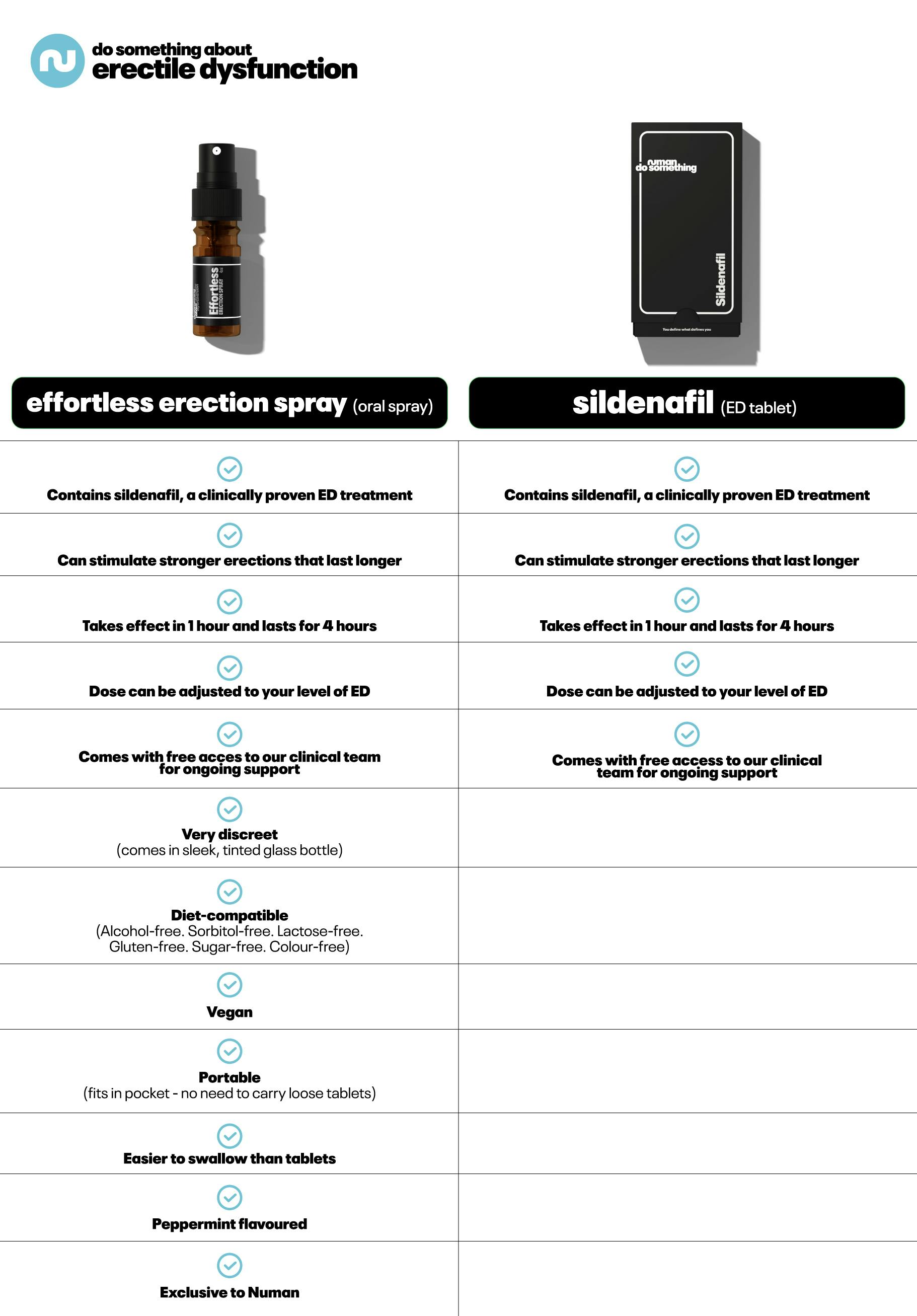 Effortless Erection Spray is specifically designed to make incorporating an ED treatment into your lifestyle as effortless as possible. It's easy to carry, compatible with many dietary preferences, and most importantly, helps you get erections when you need them most. 
Like all our erectile dysfunction treatments, Effortless Erection Spray also comes with free access to our team of clinicians who can give guidance and support for as long as you receive treatment from us.  
What's more, Effortless Erection Spray is easier to swallow than ED tablets. Many people find swallowing tablets an awkward, intimidating, or uncomfortable experience (especially those with dysphagia). However, Effortless Erection Spray is a liquid erectile dysfunction treatment, which means that you avoid this inconvenience altogether. Its refreshing peppermint flavour helps it go down smoothly, too - so you can enjoy taking your ED treatment as well as benefiting from its erection-enhancing effects. 
The bottom line
Effortless Erection Spray compares favourably to traditional ED tablets. It's more discreet, easier to take, and contains sildenafil - an ED treatment clinically proven to help men get stronger erections that last longer. Effortless Erection Spray is also vegan and compatible with a vast range of dietary preferences, making it more accessible to those who might not have been able to take ED medications before. 
Related articles:
Related products: