The numbers around the obesity epidemic are difficult to ignore: worldwide, obesity rates have nearly tripled since 1975, and around three-quarters of adults aged 45-74 in the UK are overweight or obese. But it's a complex issue; one that's impacted by a number of factors and can be difficult to unpack. Some of these factors include but are not limited to: diet, lifestyle factors, genetics, sleep, mental health, social environment, socio-economic background, medication, hormone imbalances, certain diseases, and physical inactivity. 
More and more of us are being impacted by carrying excess weight, and recent research has shown that men are actually more likely than women to be overweight or obese. 
While the causes of obesity are complex and often multi-dimensional, the solutions can also be a bit perplexing and there's a lot of misinformation out there about "quick fixes" and "magic diets". So what exactly is the best way about taking control of your weight, and where do you start?
---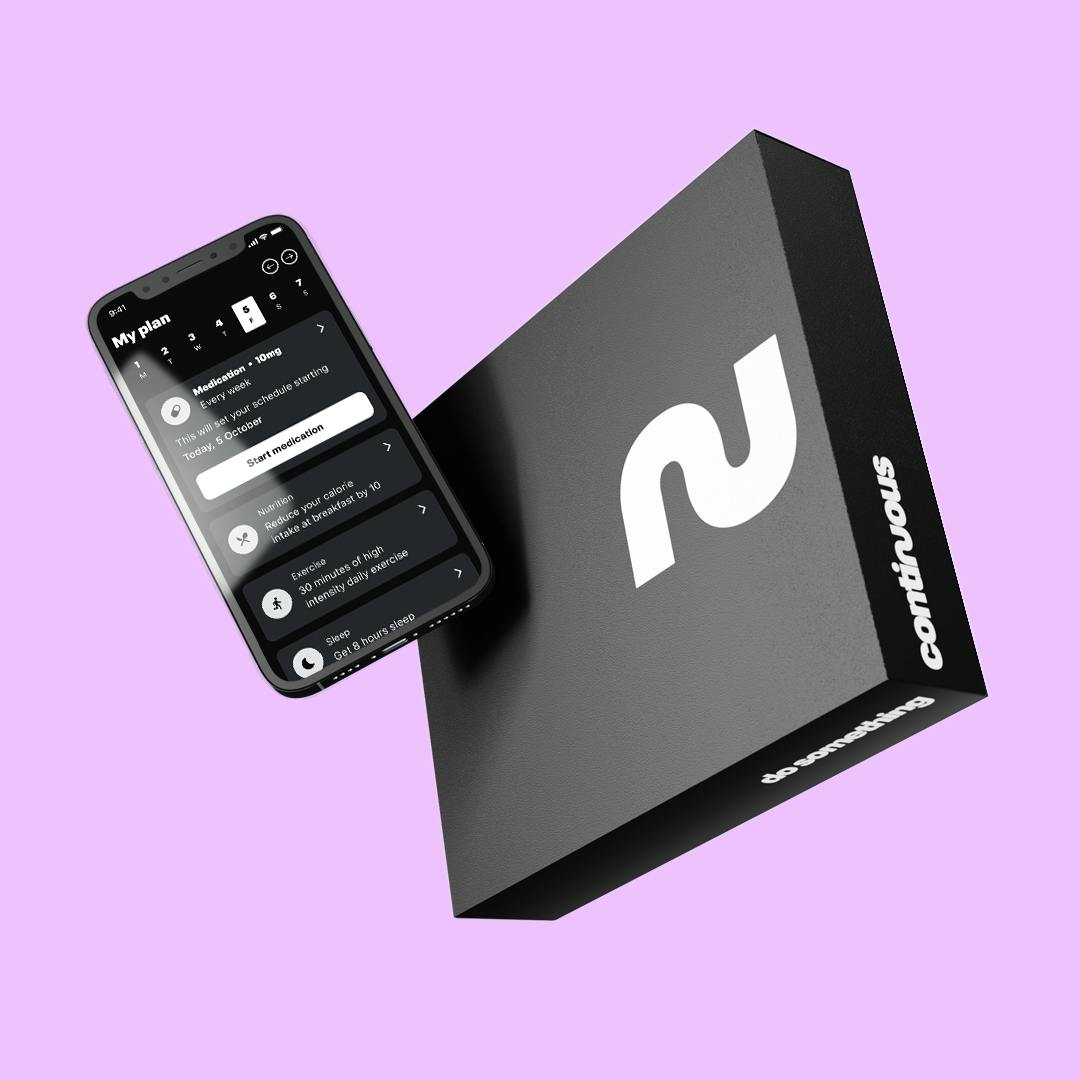 Weight Loss Plan
Transform your body, transform your life.
---
How we think about weight at Numan
At Numan, we know how difficult it is to lose weight and keep it off for good. But everybody is different, and every body is different. That's why there's no true "one-size-fits-all" approach to weight loss, and why what works for some may not work for others. In fact, one study has shown that diets may not actually work in the long term, and some dieters can end up gaining more weight than they had lost. 
So, something needs to change. 
Diets don't work on their own. 
And there's a huge amount of people who would greatly benefit from losing even 5-10% of their body weight.
Losing weight and keeping it off is tricky, but it's possible. More and more research is being conducted into new medications and methodologies that have been proven to really work. And at Numan, we think the changing landscape for the understanding and treatment of healthy, sustainable weight loss can only be a good thing.
What can Numan offer to help with weight loss?
We'll stop being elusive and get to the nitty-gritty. The newest weight loss solution that you might not have heard of is actually traditionally used to treat type 2 diabetes: a class of medicines called GLP-1 inhibitors.
GLP-1 inhibitors (such as semaglutide and liraglutide) are the active ingredients in medications Rybelsus, Saxenda, Wegovy, and Ozempic. These active ingredients belong to a group of medications that stimulate the production of insulin and trigger the appetite response in the brain, making you feel full. Essentially, the way this works for weight management is by allowing you to focus less on feeling hungry, and more on following a healthy, balanced diet.
What else is included in the Weight Loss Plan?
You won't just be left to your own devices - the Numan Weight Loss Plan has been curated by experts that are as invested in your weight loss journey as you are. Your journey begins with a conversation with a doctor trained in lifestyle medicine who is there to listen to you and understand your goals. 
They'll discuss your health, medical history, and lifestyle to put together a personalised action plan for you to lose and manage your weight. The plan will combine changes to your diet, exercise, sleep, and stress management; we believe in small but meaningful goals that are supported by proven behaviour-forming techniques. 
Once you've completed a thorough consultation with one of our doctors, and it has been deemed safe and appropriate for you to take, one of our licensed prescribers will issue you with a monthly prescription of treatment that will be delivered swiftly and discreetly direct to your door.
From there, you'll have access to the Numan app where you will be able to keep track of your weight and communicate with your own personal health coach. They will be supporting you every step of the way with regular check-ins, assigning action plan tasks for you, and being able to signpost you to any additional tools you might need. 
The numan take
While losing weight and sustaining it long-term is a complex issue, we are here to support you every step of the way. With a combination of expert-led programming, content, and continuous support alongside medication that really works, we are dedicated to helping people reach their weight goals in a healthy and maintainable way.