When James posted astonishing before and after photos of his hair regrowth, we couldn't wait to hear his story. After starting on finasteride, James switched to Numan's Complete Hair Kit and after just 3 months, the results were unbelievable. We caught up with him to get some insider tips on hair regrowth and hear about his treatment journey.
James' story
"My father, for as long as I can remember, has had very little to no hair on the top of his head but I was adamant that I would follow in the footsteps of my mother's side of the family and have flowing silver locks like my grandpa…sadly not.
Being 6'3'', the hair loss on the top of my head didn't bother me much, but a tongue in cheek comment made me realise that I was following the dreaded bald pathway. All of a sudden, hair loss was at the forefront of my mind.
Talking about issues has always been a difficult thing for me, whether it be grief, sorrow, a bad day at work or simply a loss on the sports pitch – and that was affecting not just me, but my loved ones around me. 
I had to do something about it.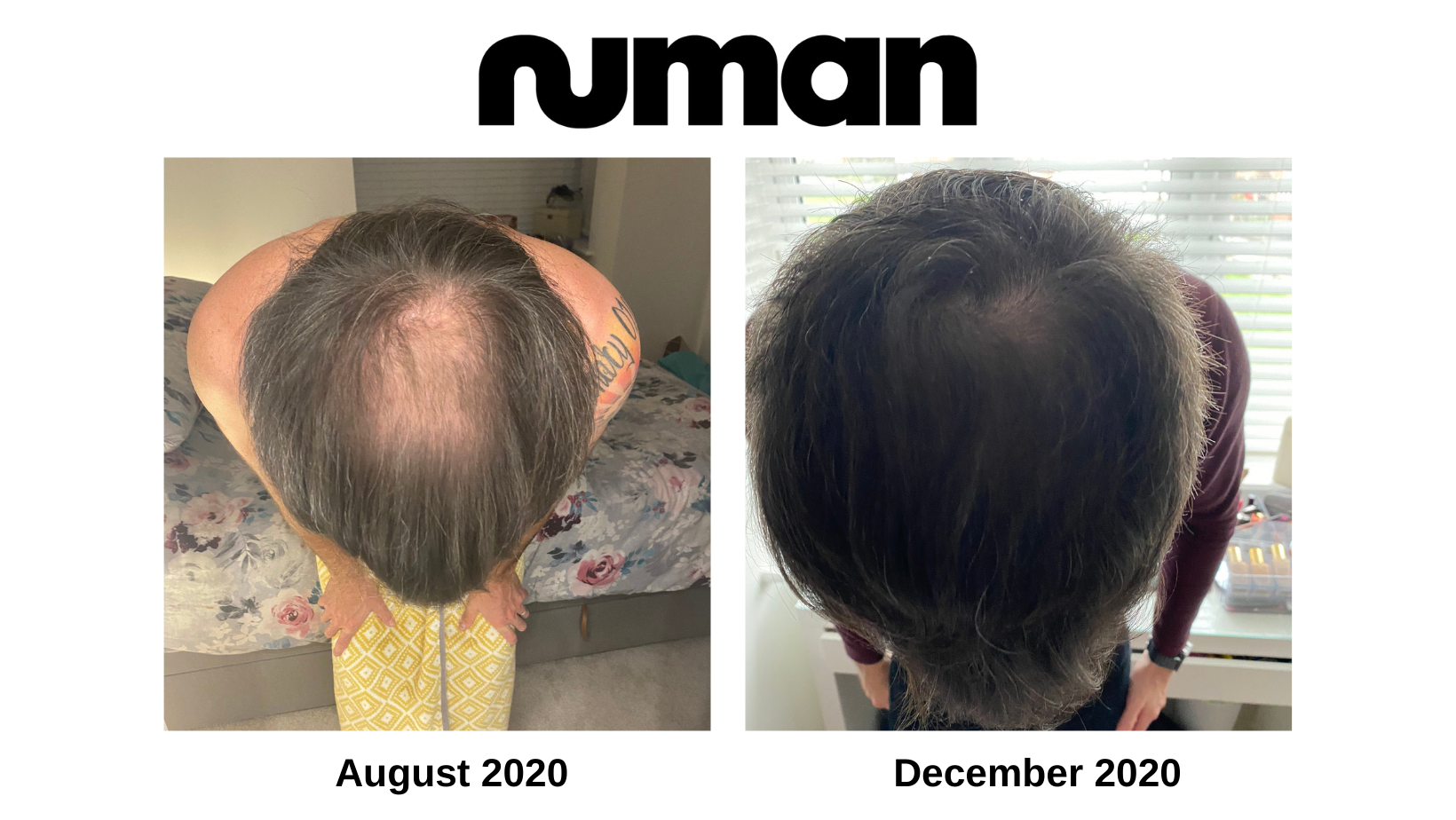 After doing a bit of research, I came across finasteride, the only prescription medication for hair loss, so I started with that. My sister's a doctor, and she informed me that there are two main possible side effects: depression and loss of libido. Noting that I was slightly anxious anyway, the possibility of depression was a worry, let alone the reduction in libido, but I was assured that any side effects would diminish almost as soon as you stop taking the medication. It was a no-brainer for me and after nearly a year, I still haven't experienced any side effects.
After 3-4 months on finasteride, I saw new hair growth and a reduction in my bald patch. When it hit 7 months, vanity kicked in - results were great but I wanted to stop seeing my scalp. That's when I started using Numan's complete hair kit and introduced minoxidil into my routine. Within 3 months, my scalp was no longer visible. 
I decided to take to social media and share my story, as a way of breaking down any perceived barriers that I, the male race, and anyone in a similar situation may have. If you have any doubt, look at my pictures, read my story and give it a go; I haven't once regretted it!"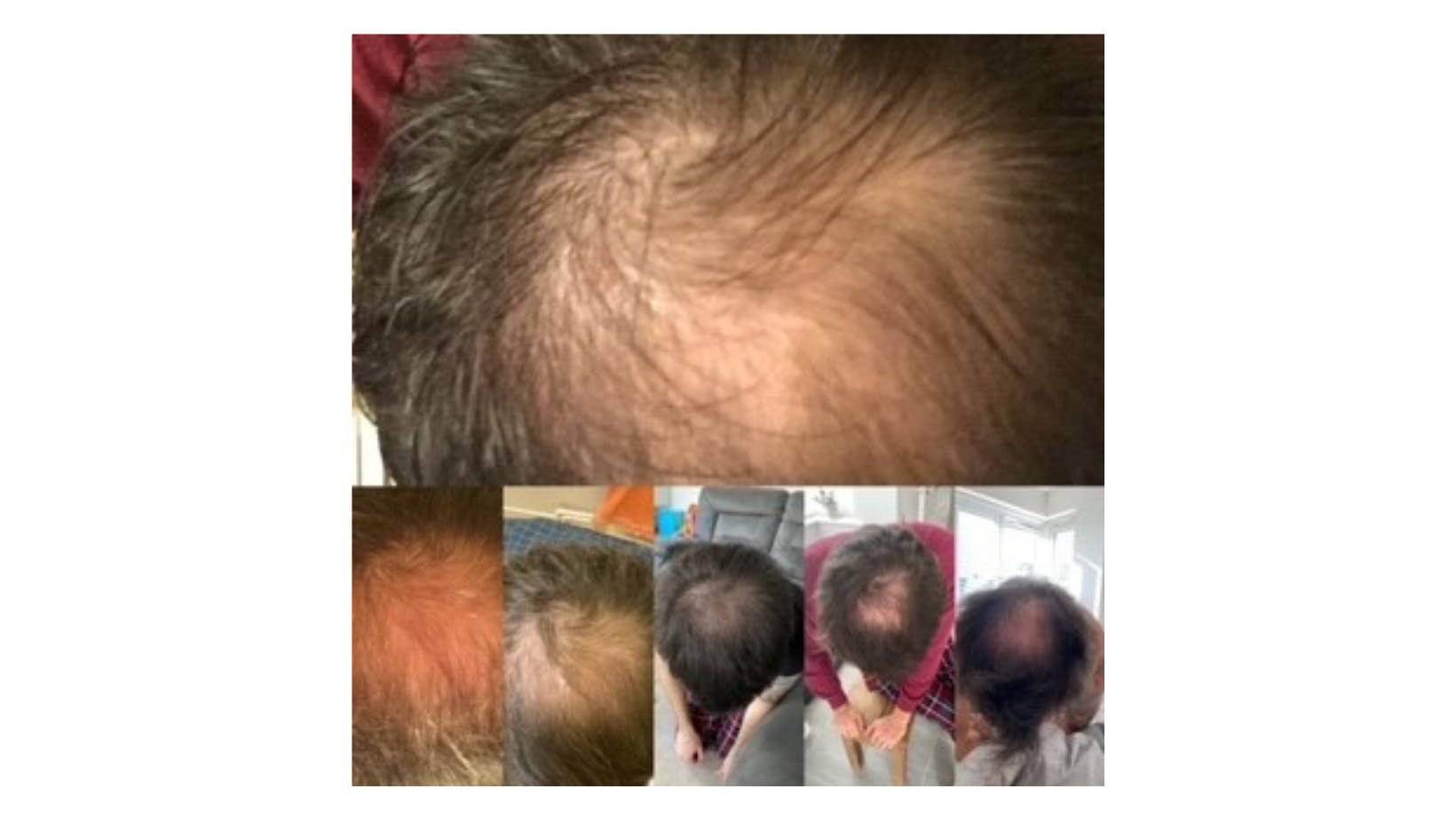 More hair regrowth success stories:
David's 5-month hair regrowth story