We asked 1129 men 8 questions about their health, wellbeing, and outlook for the future since the pandemic. With burnout, anxiety and weight concerns rife among men, the survey sheds light on the true impact of the pandemic.
Men are notoriously bad at taking care of themselves, and the statistics speak for themselves: men die, on average, 4.4 years earlier than women.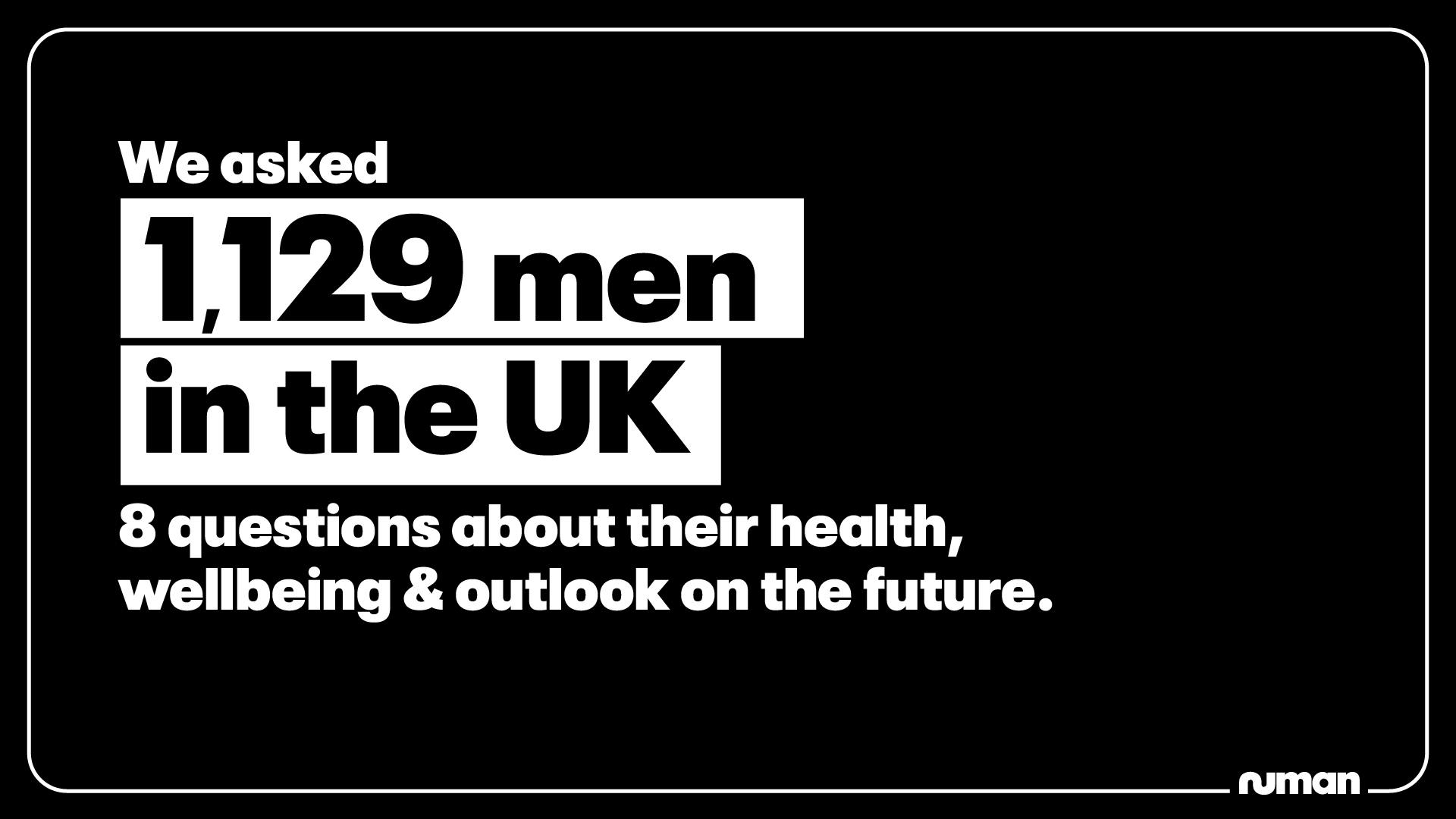 For Men's Health Week 2021, we conducted a survey to find out how the pandemic has really impacted men's health and wellbeing.
Here are the key 6 discoveries we made:
1. Men have been neglecting their health during the pandemic
It's well known that there's a reluctance among men to visit a doctor but the results of the survey shed light on just how severe the issue is, with 40% of men revealing that their last appointment with a doctor was over a year ago and 10% admitting they couldn't even remember when they'd last seen a doctor.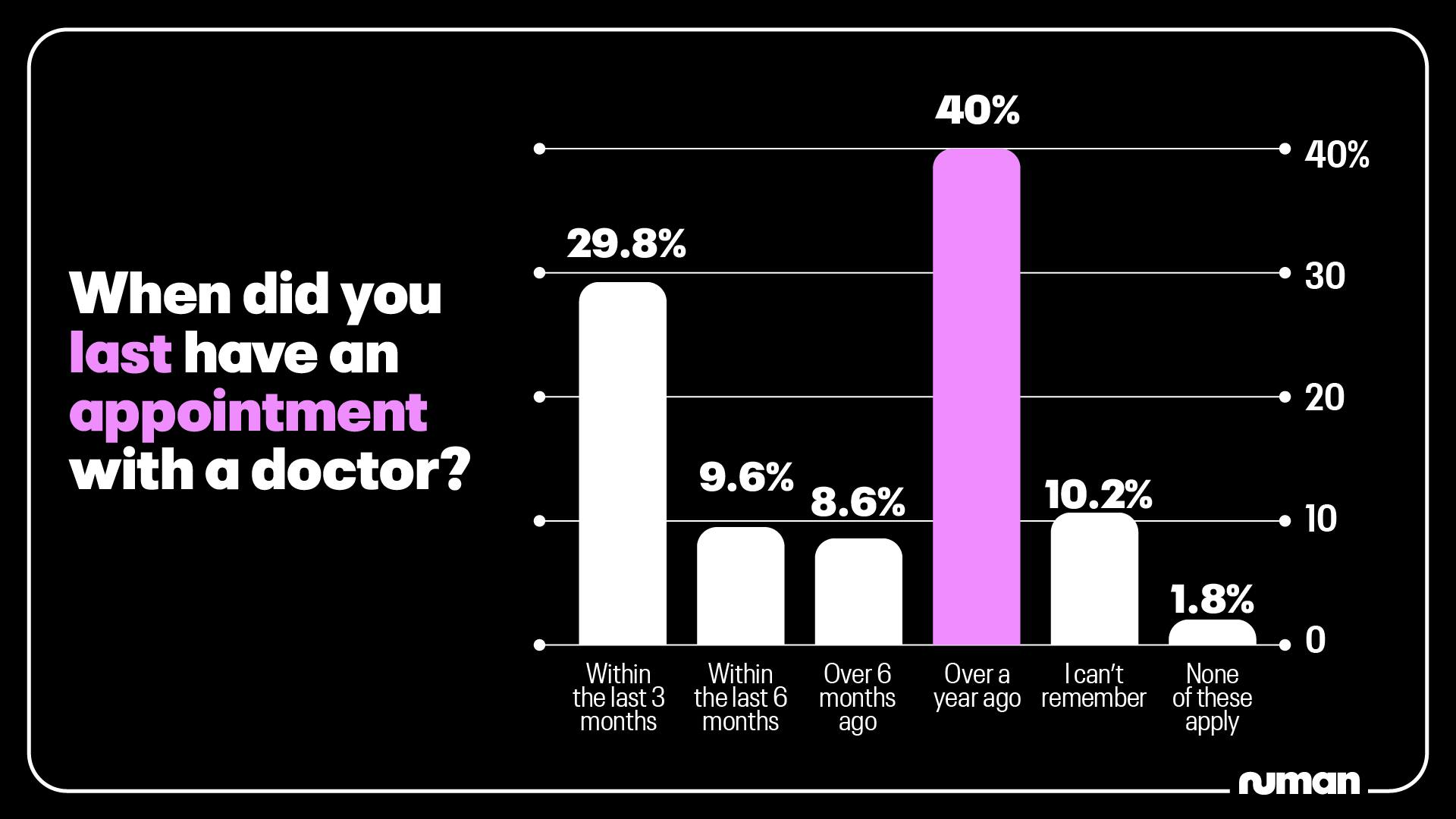 2. Nearly 70% of men have no real idea about what's going on in their body
When asked when they last took a blood test, 40% of men revealed it was over a year ago, with 17% admitting they can't remember when they last had one. A shocking 9% of men have never had a health screening.
Prof. Sam Shah, Chief Medical Strategy Officer at Numan, says, "While men not booking doctor's appointments is not a new phenomenon, the COVID-19 pandemic has particularly impacted people's confidence in seeking medical help when they need it. It's now more important than ever that we take care of our health and wellbeing, and at Numan, we want to do all we can to play a role in making healthcare more accessible via new technology and digital consultations."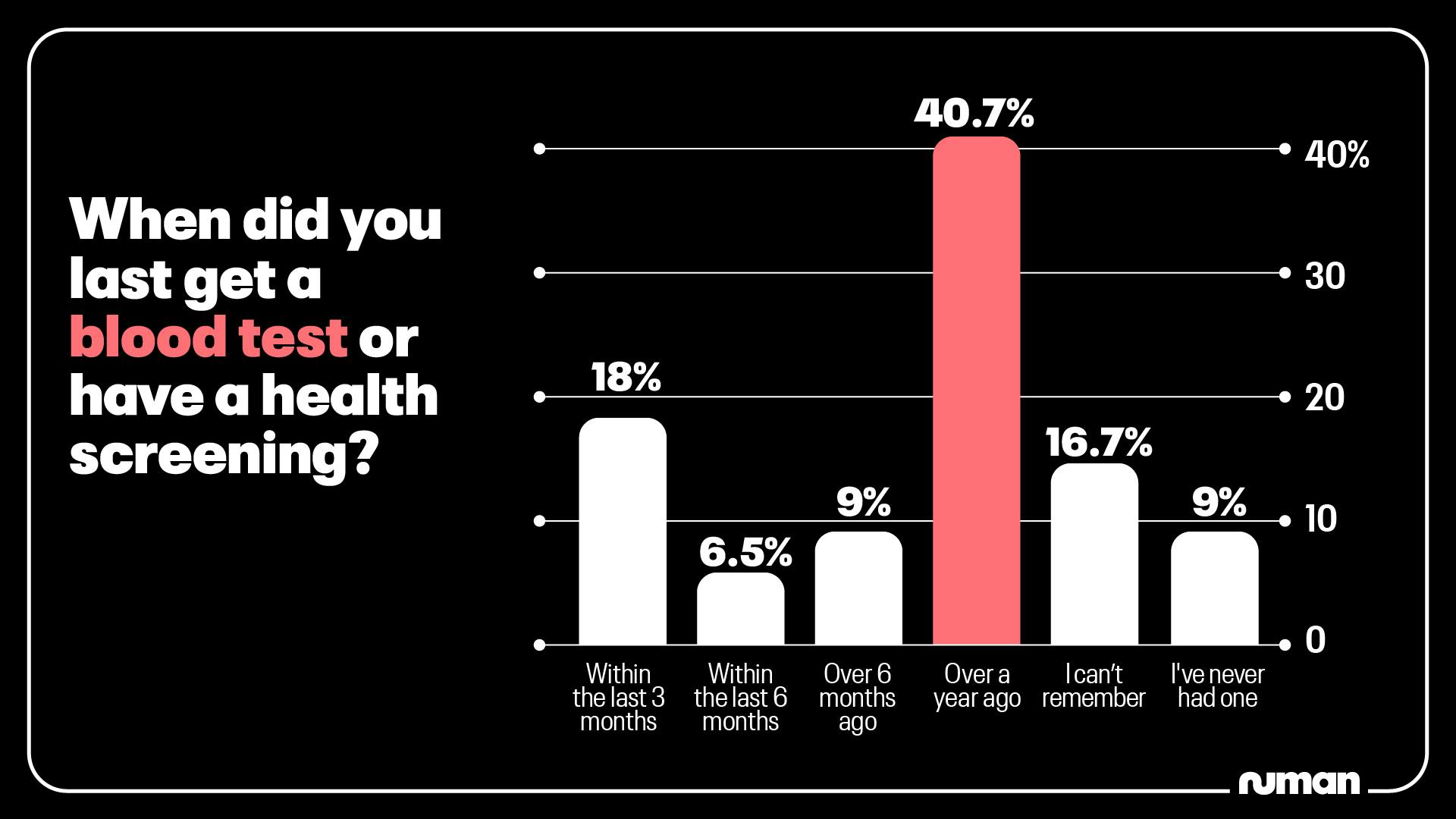 3. Despite men making infrequent visits to the doctor, they're still worried about their health
With 22% of men concerned about their weight, and 18% worried about their mental health, a significant number of other health concerns came pouring through. Responses included ageing, chronic pain, smoking, cancer, waiting for operations, tiredness, and urinary problems.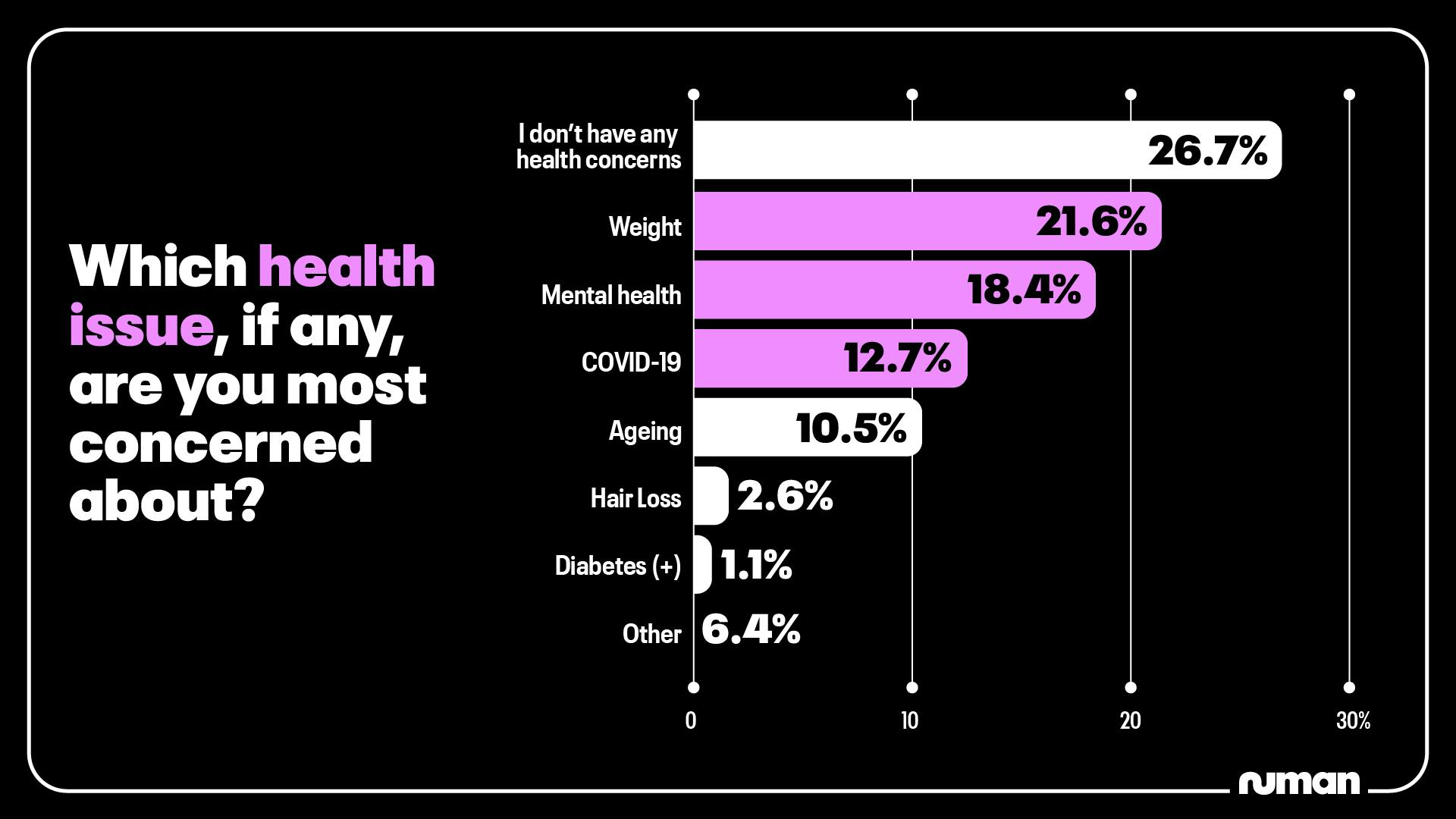 4. Men are aware of what negatively impacts them, and are taking steps to improve their health and wellbeing
Work and loneliness took the lead when it came to factors that negatively impact health and wellbeing, with 25% and 20% of respondents respectively. Surprisingly, 13% of men reported that body image was their main concern. Other factors that negatively impacted men included COVID restrictions, ageing, lack of sleep, mental health, financial worries, and politics. Answers included 'bad governments' and a 'lack of funding for the NHS' suggesting political attitudes have been influenced by the government handling of the pandemic.
Exercise took the lead as the most important factor for improving health and wellbeing with 44% of respondents. Hobbies and socialising were matched at 17% for each. Men also quoted sleep, spirituality, sunshine, travel, dog walking, and taking time off work as positive components to a healthy life.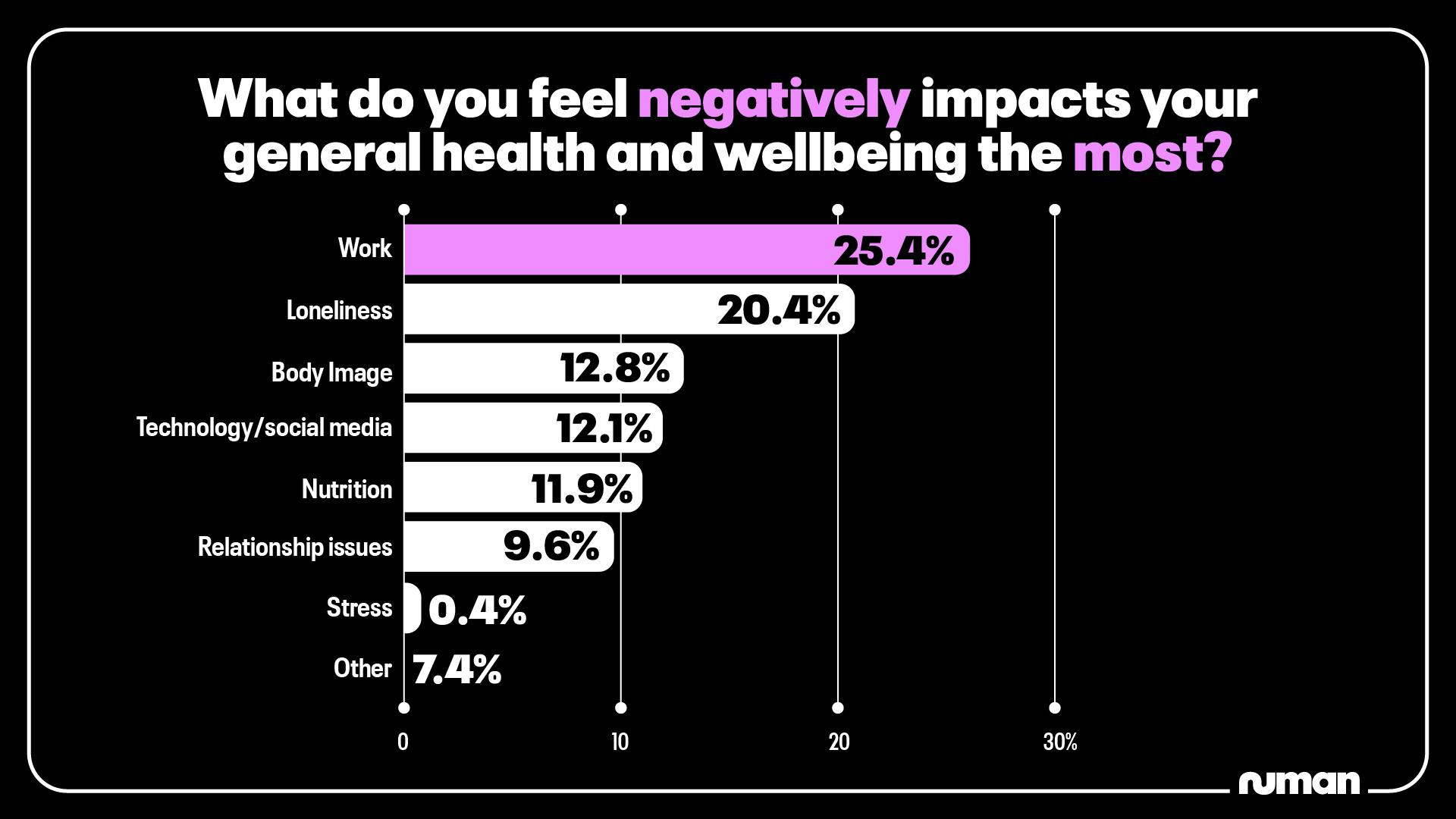 5. Men have been adversely affected by the pandemic
When asked specifically about the impact of the pandemic, 65% of men said that it has adversely affected their health and wellbeing, with 32% reporting it has impacted both their physical and mental health.
With reports consistently pointing to a rise in workplace anxiety and stress, we questioned how many men had experienced burnout (characterised by prolonged job stress that results in exhaustion and a decrease in job performance) since the COVID-19 pandemic began. We found 38% of men had experienced burnout since the start of the pandemic.
Prof. Sam Shah says, "If you think you might be experiencing burnout, it's important to address it, as well as the underlying cause. If it's impacting your day to day performance at work, speak with your manager about taking some time off to recuperate. Focus on getting into a regular sleep routine, spend time with loved ones, and try to take some time to focus on hobbies and interests."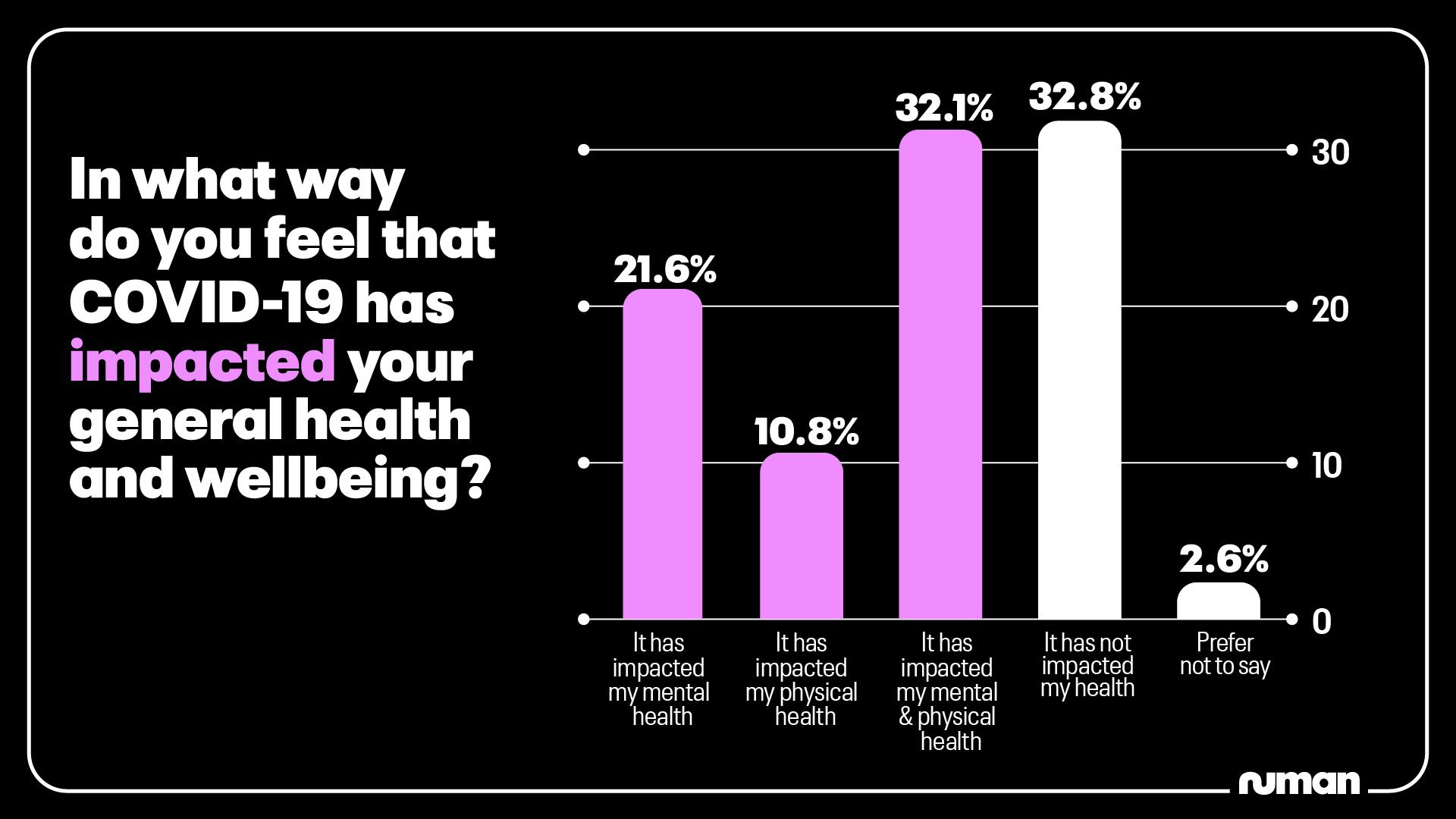 6. Men have more negative than positive feelings about the future after COVID-19
Feelings about a post-pandemic world were fairly mixed, however, there was one popular answer: 36% of men feel anxious. This was followed by feelings of relief and ambivalence. Other answers included feeling excited, scared, fed up, cautious, and reflective. Comments varied from "optimistic" and "hopeful" to negative answers such as "there is no end to COVID" and "trash".
Although age was an important influencer for certain topics (unsurprisingly, men aged 65+ were much more likely to have visited a doctor in the last 3 months than those aged 64 and under), attitudes to the COVID pandemic were similar across all age groups. Although concern about the pandemic is rife among men, it's clear that men remain hopeful for the post-pandemic future.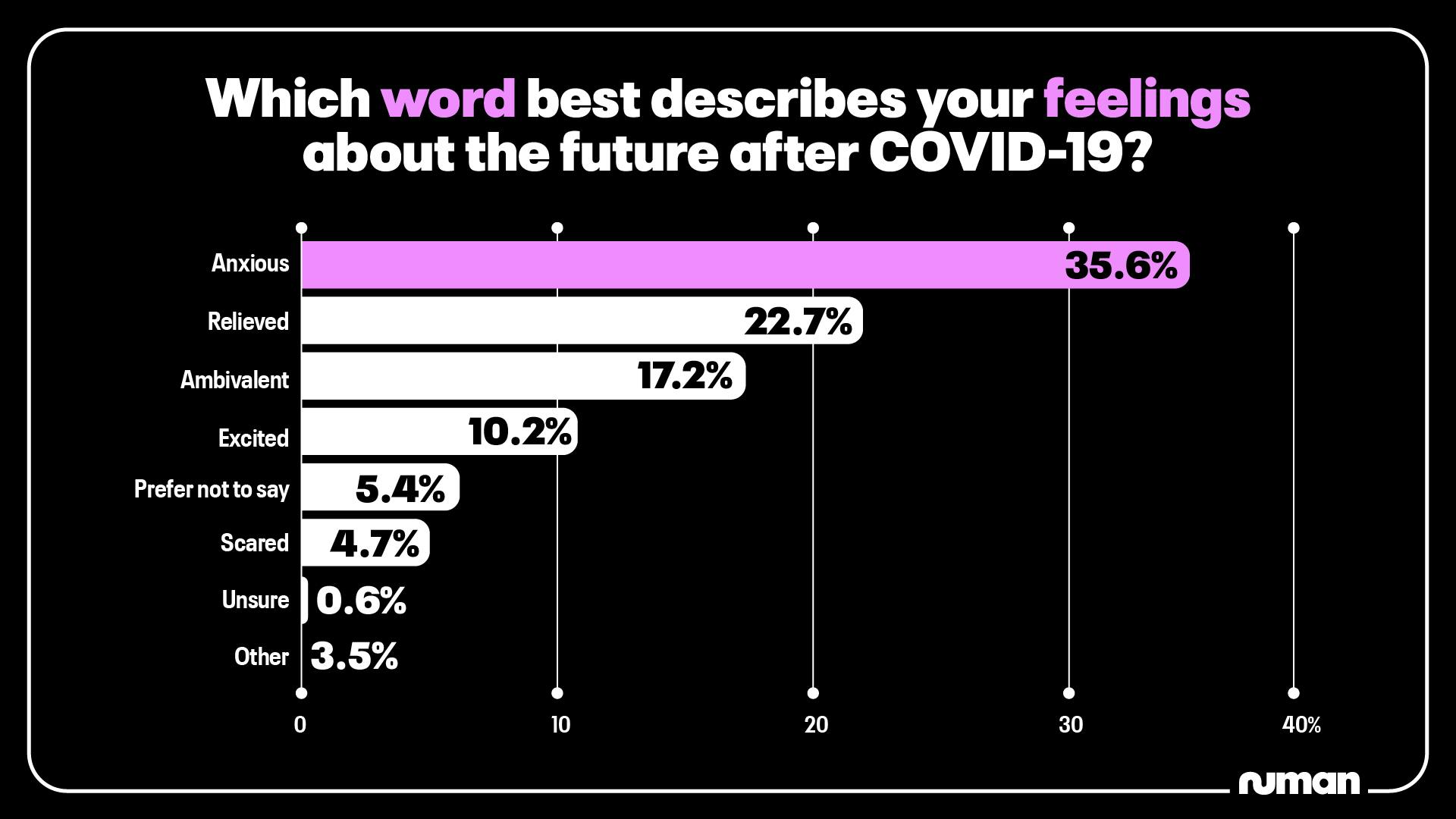 ---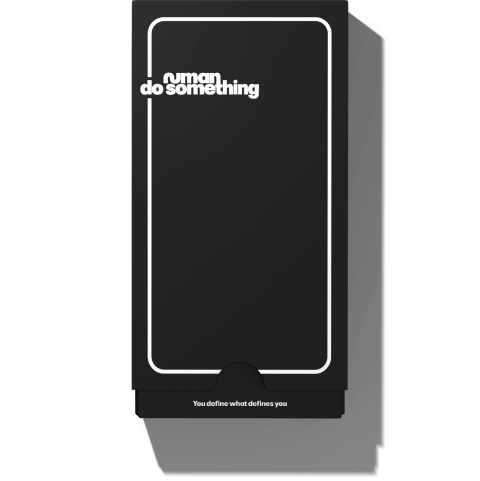 Fear Nothing Blood Test
Know what your blood knows.
---