Tadalafil is a medicine used to treat erectile dysfunction that has been available for a long time and has been well studied. Overall, it's shown itself to be an effective and generally well-tolerated erectile dysfunction treatment. 
However, like most medications, tadalafil can cause side effects - although not everyone gets them. The most common tadalafil side effects are usually mild and usually go away if you stop taking the tablets. But before we explore those in more detail, let's quickly dive into what tadalafil is and how it helps to treat erectile dysfunction symptoms. 
What is tadalafil?
Tadalafil is a type of erectile dysfunction treatment known as a PDE5 inhibitor (phosphodiesterase type 5 inhibitor). 
How does tadalafil work?
Tadalafil works by relaxing and opening up the blood vessels in your penis, which, in turn, allows more blood to flow in when you're sexually aroused. This helps to induce a stronger and longer-lasting erection when it's time to get intimate in the bedroom (or wherever else you decide to do some "horizontal cardio"). 
Other well-known PDE5 inhibitors such as sildenafil and Tadalafil Daily also work in a similar fashion. They too can increase blood flow to your penis when you get aroused, stimulating a more rigid erection. 
It's worth noting that tadalafil (as well as other PDE5 inhibitors) won't give you an instant erection as soon as you take it. You have to wait for it to kick in and you have to be sexually aroused for it to work. 
Tadalafil usually takes about 30 minutes to take effect and remains active in your system for up to 36 hours. Don't panic, though - this doesn't mean you'll have a constant erection for 36 hours. It just means that you should be able to get an erection whenever one is needed within the 36 hours it's active in your system.
Tadalafil side effects
Before taking any medication for the first time, it's important that you're aware of any potential adverse reactions. Like most medicines, tadalafil can sometimes cause side effects. Not everybody will experience them, but if they do, tadalafil side effects are usually mild to moderate in nature. 
Common tadalafil side effects (affect up to 1 in 10 people)
Headache, back pain, muscle aches, pain in arms and legs, facial flushing, nasal congestion, and indigestion.
Uncommon tadalafil side effects (affect up to 1 in 100 people)
Dizziness, stomach ache, feeling sick, being sick (vomiting), reflux, blurred vision, eye pain, difficulty in breathing, presence of blood in urine, prolonged erection, pounding heartbeat sensation, a fast heart rate, high blood pressure, low blood pressure, nose bleeds, ringing in the ears, swelling of the hands, feet or ankles and feeling tired.
If you are prescribed tadalafil tablets, a full list of tadalafil side effects will be provided in the Patient Information Leaflet that comes with your medication. You should read this before taking tadalafil for the first time to help you take it safely.
Sildenafil vs tadalafil: which has a lower chance of side effects?
A recent large-scale analysis of 16 different clinical trials showed that sildenafil and tadalafil have similar efficacy and safety profiles, meaning they are just about as safe and effective as each other. 
Interestingly, the meta-analysis also found that "both men and women preferred tadalafil to sildenafil for the treatment of ED". It discovered that tadalafil not only improved erections but also improved men's sexual confidence and relationships more than sildenafil.
Despite having similar safety and effectiveness the analysis concluded that tadalafil may be "a better choice for ED treatment" than sildenafil. However, it's worth remembering that they're both highly effective erectile dysfunction treatments and the type of ED treatment you prefer will depend on your lifestyle and preferences.  
Can I take tadalafil with other medications?
Taking certain medications at the same time as tadalafil can cause them to interact with each other. It's important to talk to a doctor before taking tadalafil to make sure that it's safe for you to take and won't clash with any medications you're taking. 
You should not take tadalafil if you are:
Taking medicines called nitrates (which are often given for relief of angina pectoris [or "chest pain"]). Combining these may lead to a dangerous fall in blood pressure. 
Using any of the medicines known as nitric oxide donors such as amyl nitrite ("poppers"). Taking these at the same time as sildenafil may also lead to a dangerous fall in blood pressure.
Taking riociguat.
Is there anything else to know before taking tadalafil?
It's always best to read the Patient Information Leaflet (PIL) that comes with your tadalafil tablets before taking them. In addition, we at Numan also provide a link to a Safety Information Page for easy reference, so you can check important safety information with greater convenience. 
Some conditions can make it unsafe to take tadalafil. You should not take tadalafil if you have: 
A severe heart or liver problem.
Recently had a stroke or a heart attack, or if you have low blood pressure. 
Certain rare inherited eye diseases (such as retinitis pigmentosa).
Ever had loss of vision due to non-arteritic anterior ischaemic optic neuropathy (NAION).
If you have (or have ever had) any of these conditions, tadalafil and other PDE5 inhibitors are unlikely to be suitable for you. If this is the case, you may have to explore other erectile dysfunction treatment options such as penis pumps or topical creams. 
This is not an exhaustive list of conditions that make tadalafil unsafe to take. It's highly recommended that you consult a clinician before taking tadalafil tablets so that you know if they're safe for you to take.
The numan take
Tadalafil is a generally safe and effective treatment for erectile dysfunction. Although it, like most medicines, may cause side effects in some people, numerous clinical trials have found it to be safe for most men to take. 
The most common tadalafil side effects are headache, back pain, muscle aches, pain in arms and legs, facial flushing, nasal congestion, and indigestion. If you experience any of these, they should go away after you stop taking the medicine. 
Always talk to a clinician before taking tadalafil to ensure it's safe for you to take and won't interact with any medication you're taking. If you're prescribed tadalafil tablets, read the Patient Information Leaflet provided with it thoroughly before taking the medication.
Related articles:
---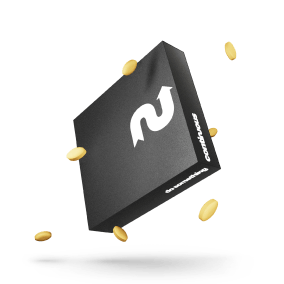 Tadalafil Daily
Bring back spontaneous sex.
---