To ensure you're getting the best results from tadalafil, you should make sure that you're using it correctly and safely. Below we have detailed the answers to some of the most commonly asked questions about taking tadalafil correctly. If you want to find out about the possible side effects of tadalafil, you can find a separate article about that on our blog.
What is tadalafil?
Tadalafil is a medication used to treat erectile dysfunction. It has been shown to be very effective, and is generally safe to use. But, like any other medication, it needs to be taken as your doctor or pharmacist has instructed.
How does it work?
For an erection to take place, cells in your arteries normally release nitric oxide, which, via molecular messengers including cGMP, sends instructions to blood vessels to relax and open wide. This causes blood to flow into your penis, which causes an erection. It's that arterial blood flow that causes the erection. After ejaculation, an enzyme called PDE-5 normally breaks down cGMP, which reverses that relaxation, allowing your erection to subside. Tadalafil, a PDE-5 inhibitor, helps maintain that erection instead.
Tadalafil does not cause an erection without sexual stimulation, and it does not increase your interest in sex. To get an erection, even having taken tadalafil, you still need to be sexually aroused.
---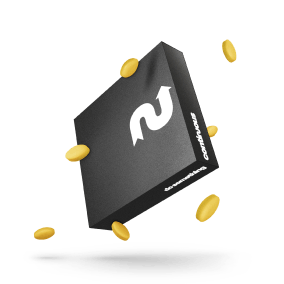 Tadalafil
Combat erectile dysfunction.
---
Can anyone take tadalafil?
There are some situations where you should not take tadalafil.
Check with your doctor first if …
You're taking medications known as nitrates
You're taking alkyl nitrites (also known as "poppers")
You're taking medications known as protease inhibitors
You're taking medications known as alpha-blockers
You're taking medication for benign enlargement of the prostate
You're taking medication for fungal infection, like ketoconazole tablets
You're taking anticonvulsant medication, like phenobarbital, phenytoin, or carbamazepine
You're taking rifampicin, erythromycin, clarithromycin, or itraconazole
You're already taking tadalafil or any other PDE5 inhibitor in another form
You have any heart, liver or kidney problems
You have low blood pressure
You have uncontrolled high blood pressure
You are on any treatment for high blood pressure, such as with riociguat
You have any eye disease
You have any blood disease
You have a penile deformity
You have a stomach ulcer
You are taking medications for pulmonary arterial hypertension
You're lactose-intolerant
Tadalafil is not used for women or for men under the age of 18.
The recommended dose
We offer tadalafil at two doses. The 10mg dose is taken 30 minutes before sexual intercourse, as needed, and the effects last around 36 hours. You should not take this every day. The 2.5mg dose is taken once daily. After taking it for three to five days, there is a constant level of tadalafil in your system which means you can have sex as spontaneously as you like. Taking tadalafil should not result in an erection for longer than you'd expect - a prolonged and painful erection (priapism) is a surgical emergency, and you should seek urgent medical attention should this happen.
If you would like to find out whether tadalafil is suitable for you, you can start a consultation, right here.
You should stop taking tadalafil if …
you experience any sudden decrease or loss of vision;
you experience any sudden loss of hearing;
you experience any allergic reaction, such as wheezing, breathing difficulties, or swelling around the eyes or airways;
you experience severe dizziness;
you experience chest pains.
you experience an erection for longer than 4 hours, or an erection that is painful.
Common side effects, affecting up to 1 in 10 people, include …
headache
back pain
muscle aches
flushing congestion
indigestion
Uncommon side effects include …
dizziness
stomach ache
nausea
blurred vision
eye pain
breathing trouble
blood pressure changes
hearing problems
swelling in the hands or ankles
The numan take
Taken correctly, tadalafil is a generally safe and effective way to treat erectile dysfunction. If you want to find out more, you can do a free online consultation, which will determine whether tadalafil is right for you.