Wegovy has officially been approved by the FDA as a treatment for obesity. But how does it work? And does it really live up to the hype?
Shedding pounds is no easy feat, which is why treatments such as Wegovy have been developed. But what actually is it, how does it work, and who is the treatment for?
Let's dive in.
What is Wegovy?
Wegovy is an injectable treatment that should be administered once a week for weight loss control. The medication should be used long-term alongside exercise and a low-calorie diet. It works by reducing appetite, helping you to harness control over food intake.
It's important to stick to an exercise and healthy diet plan while you take the medication if you want to achieve weight loss results. 
How does Wegovy work?
The active ingredient in Wegovy is semaglutide, which is also used to treat type 2 diabetes (under the brand names Ozempic and Rybelsus). It belongs to a group of drugs called glucagon-like peptide-1 (GLP-1) agonists. 
GLP-1 is a hormone released in the gut in response to food. It encourages the release of insulin and activates the appetite centre of the brain, making you feel full. 
The medication helps you to control your appetite so that it's easier for you to follow a healthy eating routine. 
Who is Wegovyy suitable for?
Your suitability for the use of Wegovy is mainly based on your BMI. If your BMI falls within the 'overweight' category (rather than 'obesity') then weight-related health conditions must also be taken into consideration for the medication to be prescribed.
Specifically, you must fall into one of the two following categories to be suitable for Wegovy:
A BMI that is above or equal to 30 (this means you fall into the 'obesity' category).
A BMI that is above or equal to 27 (this means you fall into the 'overweight' category). In this case, you must also have weight-related medical problems such as high cholesterol, high blood pressure, or type 2 diabetes.
How should Wegovy be taken?
Wegovy should be taken once a week, at the same time every week. It's a subcutaneous injection which means that it's a shallow injection that should be administered into the fatty tissue on your stomach, arms or legs. As there are fewer blood vessels in this area when compared to the muscular areas, the medication is released slowly. You can take these injections yourself.
What do clinical trials of Wegovy show?
Clinical trials have shown promising results for the use of Wegovy in weight management. A 68-week study found the group taking the treatment lost significantly more weight compared to the placebo group (an average of 15% compared to 2% of body weight loss).
Similar results were replicated in a study that also incorporated behavioural therapy into the weight management programme (a reduction of 16% compared to 6% body weight after 68 weeks).
---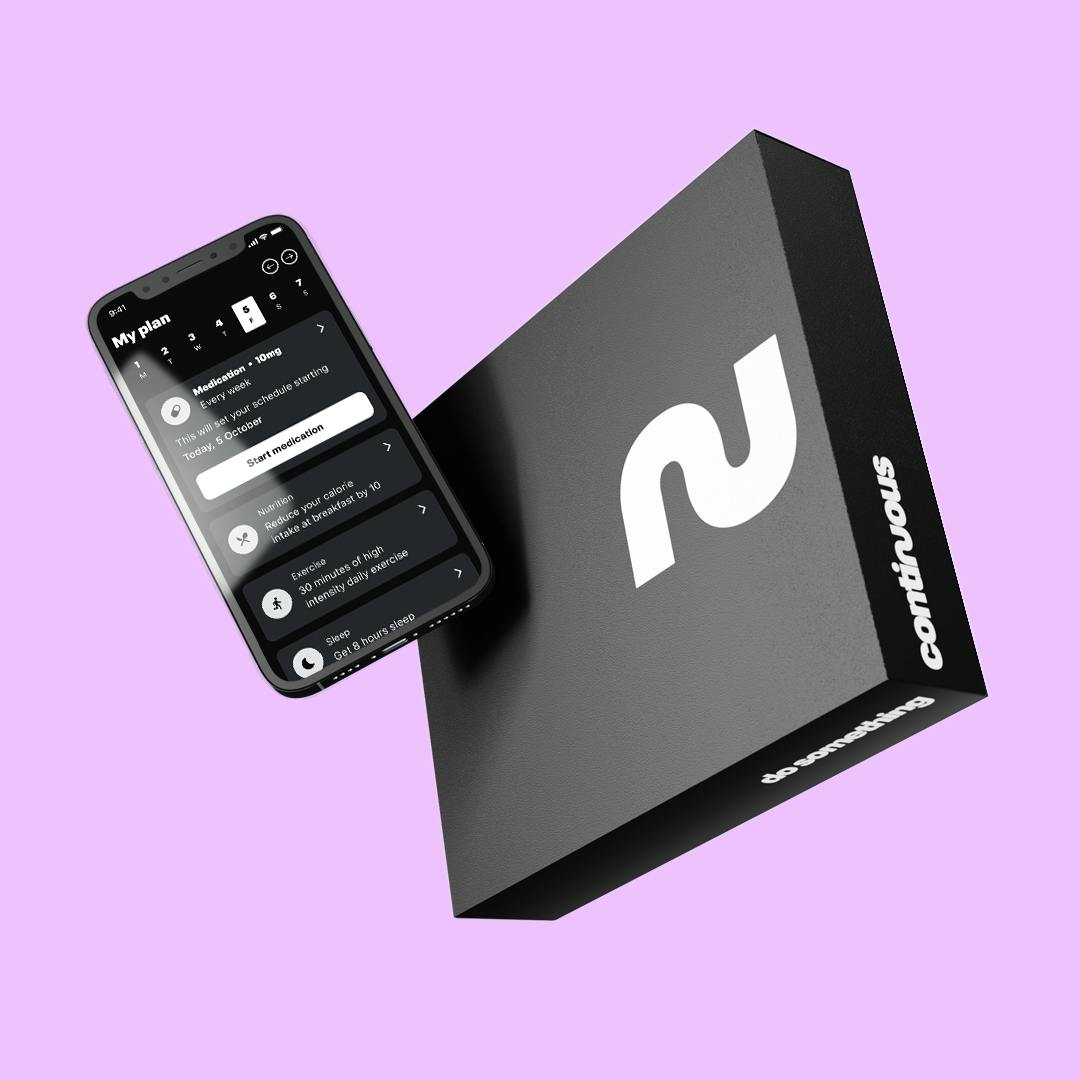 Weight Loss Plan
Transform your body, transform your life.
---
How does Wegovy compare to other weight loss treatments?
Other approved weight loss medications include orlistat (sold under the brand name Alli) and liraglutide (sold under the brand names Saxenda and Victoza). 
Orlistat decreases the amount of fat absorbed by the intestine. You still need to restrict your diet to see the effects of the medication as it doesn't block the absorption of calories. It comes in the form of a tablet so it's not suitable for people who don't want to take medication orally. It should be taken along with any meal that contains fat, so usually around three times a day.
Orlistat can have some unpleasant side effects. These include foul-smelling oily stools, increased flatulence with faecal leakage and even faecal incontinence. 
Liraglutide is a daily injection that makes you feel full. As with other weight loss medications, you must supplement the medication with a healthy diet and lifestyle to see the full effects of the treatment.
Wegovy only needs administering once a week, which makes it a more suitable treatment for people who don't want to take daily medication.
What are the side effects of Wegovy?
Although the treatment has been proven to be safe, that doesn't mean that it's free from side effects.
Common side effects of Wegovy include nausea, diarrhoea, vomiting, constipation, headache, tiredness, dizziness, bloating, gas, upset stomach, and heartburn.
In serious cases, side effects of Wegovy include:
Pancreatitis (inflammation of the pancreas)
Gallstones
Hypoglycemia (low blood sugar) in patients with type 2 diabetes
Kidney problems
Depression
Serious allergic reaction
Diabetic retinopathy (an eye condition) complications in patients with type 2 diabetes
Palpitations or feelings of a racing heartbeat while at rest
If you experience any of the serious side effects listed above, contact your healthcare provider immediately.
The numan take
Wegovy is a clinically proven treatment to support weight loss. It should be taken alongside a healthy diet and exercise regime. The medication mimics a hormone that we release in response to food. This helps us to feel full and reduce food intake.