Determination, commitment and physical excellence are needed for people to perform at the highest level on the world sports stage.
Finishing with a quicker time, getting a higher jump, lasting more rounds, scoring a tournament-winning goal. The difference is minimal between glory and defeat.
But when the thirst to win becomes all-encompassing, some sports stars and their respective teams will do whatever they can to win. Even if it's illegal. 
The idea of doping is to use banned substances, either natural or synthetic, to enhance sports performance. But for athletes who want to be at the top of their game, substances that are known to enhance performance, such as testosterone, are highly appealing.
But it's not just a modern-day thing. In fact, the earliest recorded use of sports performance-enhancing drugs happened at the end of the 3rd century BC! 
Around 5,000 years ago, Ancient Chinese physicians would recommend Ma Huang, extracted from the Ephedra plant, to benefit athleticism. 
The term 'doping', originating from 'dop', refers to a stimulant drink that was consumed during tribal ceremonies in eighteenth-century South Africa.
These days, blood tests and rigorous screening methods make it difficult for athletes to cheat the system with extra juice in their body. But that hasn't stopped some from trying…
5 athletes that were caught doping 
In 2015, Olympic gold medal-winning Great British long-distance runner, Sir Mo Farah, was faced with allegations of doping. Suspicions were ignited after his coach, Alberto Salazar, was linked to banned substances.
UK Athletics teamed up with United Kingdom Anti-Doping (UKAD), to investigate possible sports performance enhancers in Sir Mo's blood. He released his blood records from between 2005 and 2012. Out of 20 blood records, each one was in the normal range, proving that his running prowess was entirely natural.
But when some sports stars get accused of using performance-enhancing drugs, they get caught cheating…
1. 1994 - Diego Maradona, Footballer
Maradona is arguably one of the best footballers to ever grace the planet. But his reputation for drug use has often made the headlines.
Maradonna led Argentina to a World Cup victory in 1986. However, whilst playing for Napoli in Italy, he was suspended from playing football for 15 months in 1991 following a drug test where he tested positive for cocaine. 
In the 1994 World Cup competition Maradona was once again caught out by a drug test where he tested positive for multiple types of ephedrine. 
Ephedrine, like cocaine, is a Central nervous system (CNS) stimulant that can reduce fatigue and increase competitiveness and alertness. Extreme energy, vigour and quick reactions went hand in hand with Maradona's style of play, so it's little surprise he was found taking substances that contribute to that level of performance. 
2. 2009 - Manny Pacquiao, Boxer
Manny Pacquiao vs Floyd Mayweather Jr. This was one of the most highly anticipated boxing matches in the history of the sport, promoted as The Fight of the Century and raised around $410 million in revenue. 
But the fight didn't go ahead as planned, due to Pacquiao's team refusing to let him take a blood test right up until the fight weigh-in, as requested by Mayweather's team.
Pacquiao's team agreed that a urine analysis could be taken at any time, but the more intrusive blood testing would only be allowed before the press conference and after the fight had happened, due to Manny feeling that a blood test could weaken him in some way. 
As Manny Pacquiao's reputation as a 'clean' boxer was beginning to be questioned, he filed a lawsuit against Mayweather and his team, they later apologised making it clear they never intended to claim performance-enhancing drugs had been used by the Filipino boxer.
The fight eventually happened in 2015, after a 6-year wait. Pacquiao was defeated due to a points decision by the ringside judges. 
3. 2012 - Lance Armstrong, Cyclist
Mention cycling to anyone and Lance Armstrong's name will soon surface (not to be confused with Neil Armstrong, the first man on the moon). Before he got caught doping, Lance had won seven back-to-back Tour de France titles from 1999 to 2005. 
Lance had won the hearts of international sporting fans, who followed him as the face of Livestrong, a campaign recognising commitment to human potential through sport and overcoming adversity.
Lance, a cancer survivor, had received questions about how he managed to perform at such an elite cycling level after such a major health problem. But up until 2010, he had managed to evade deep probing into his use of performance-enhancing drugs. 
His former cycling teammate and doping cheat, Floyd Landis, publicly accused Lance of doping too. Talk about team spirit!
Armstrong was officially charged in 2012 by the U.S. Anti-Doping Agency, for use of performance-enhancing drugs. 
World Anti-Doping Administration (WADA) released a 1,000-page report detailing that Lance Armstrong's use of performance-enhancing drugs was "the most sophisticated, professionalized and successful doping program that sport has ever seen." 
Armstrong couldn't backpedal out of this one and didn't even contest charges. He was stripped of all of his Tour de France titles and received an indefinite ban from professional cycling. 
4. 2019 - Max Hauke, Skier
Ever heard the one about the skier who got caught giving himself a blood transfusion in an Austrian ski lodge?
This frosty affair involves Austrian and German police raiding a skiing lodge in Seefeld, Austria, to find Austrian Olympic skier, Max Hauke, midway through an intravenous blood transfusion.
This sting was organised by international police forces under intelligence from WADA and happened during the 2019 Nordic World Ski Championships. 
Max was arrested and found guilty of blood doping. The process is said to boost red blood cell concentration when an athlete re-injects their own blood. Red blood cells carry oxygen from the lungs around the body to tissues, which can improve the muscular stamina and performance of athletes.
WADA has banned three blood doping processes, such as synthetic oxygen carriers, blood transfusions and erythropoietin.
Erythropoietin is a hormone produced naturally in the body which stimulates the production of red blood cells. Using this hormone can thicken the blood, with misuse potentially leading to serious adverse effects such as increased risk of fatal blood clots.
5. 2020 - Russia's Olympic Team
In 2016, a former head of an anti-doping laboratory in Moscow lifted the lid on a state-run programme that allowed Russian athletes to use performance-enhancing drugs.
The Russian state have also been accused of an elaborate scheme to hide the use of performance-enhancing drugs at the 2014 Olympic Games in Sochi, Russia. 
Investigations by WADA show that doping culture in Russian Athletics is prevalent. Athletes, coaches, doctors, managers, federations and even the Russian minister of sport have all been highlighted as playing key roles in Russia's use of drugs in sport.
WADA were given manipulated test results from the Moscow lab and proceeded to slap a four-year ban on Russia for the Olympic Games and other international sporting events. 
Their sentence was reduced to a two-year ban by the Court of Arbitration for Sport in 2020. 
Russian athletes are still authorised to play at the 2022 Olympic Games but are not able to do so under the Russian flag or national anthem. 
If all this talk of blood and doping has got you wondering if your natural hormones would be the envy of professional athletes then take an at-home blood test and find out what's in your blood, including your levels of testosterone, vitamin D and liver function.
---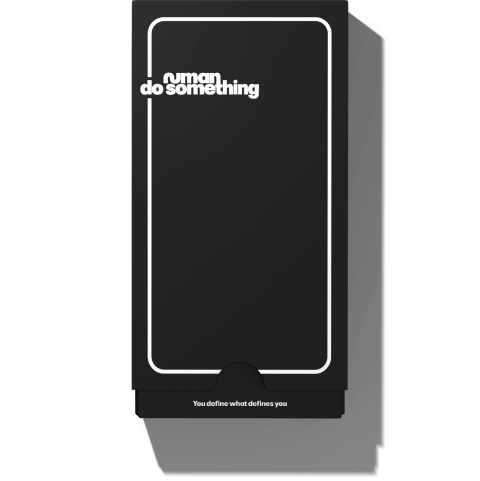 Fear Nothing Blood Test
Know what your blood knows.
---