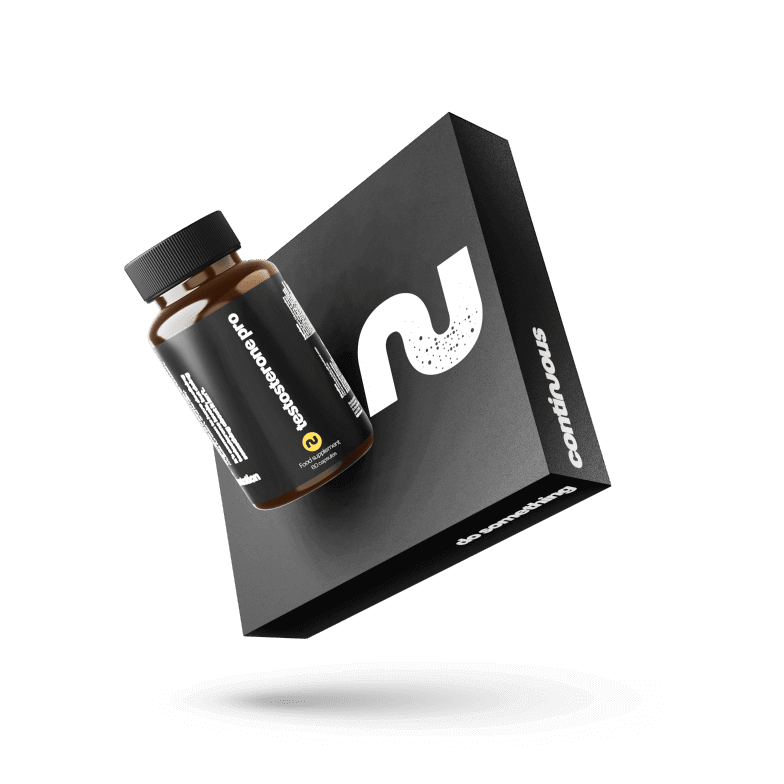 Testosterone Support
(Testosterone supplement)
A daily nutritional supplement formulated to help support healthy testosterone levels. With nutrients carefully selected to optimise male health, Testosterone Support provides essential vitamins and minerals that are linked to a normal sex drive, testosterone, and fertility.
Effects last
Continuously when used daily
Our promise
If you're new to Numan, here's how we do things.
Trusted
We're regulated by the Care Quality Commission.
Supportive
Our team of clinicians and health experts can support you along every step of your treatment journey.
Discreet
All our deliveries are free, discreet and fast.
What roles does testosterone play in the body?
Sexual functioning
Testosterone plays a part in regulating sex drive as well as sperm production.
Muscle mass and strength
The strength and size of muscles is largely dependent on testosterone.
Mood
Unbalanced testosterone levels have been associated with certain mood disorders, including depression.
Gain wisdom
Learn more about testosterone and supplements from researched articles you can trust.
How Numan works
It's healthcare without the hassle.
Free online consultation
Once complete, your consultation will be reviewed by our clinicians. Most prescriptions are approved the same day. Free, discreet, speedy delivery
If your treatment is approved, it'll be dispatched to you discreetly within 24 hours.
Continuous care
Have any questions or want to change your medication? Speak to our clinicians and they'll be able to help.
Cancel anytime
If you're not happy with the service, or simply don't need treatment anymore, you can cancel anytime.
Testosterone Support: facts you need to know
Straightforward answers to frequently asked questions.