Digital health is transforming the way we seek treatment, order prescriptions, and find health and wellbeing resources. When it comes to treatment for erectile dysfunction, hair loss and premature ejaculation, the discretion and ease of ordering prescription medication online seems like a no-brainer. 
The main issue with so many healthcare providers moving online is that it can be tricky to know where to look, and how to know that what you're buying is safe. For this reason, there are many regulations that online healthcare providers must follow.
Licensed websites like Numan will make it very transparent that they are approved to prescribe medication online. Safeguarding our patients is, and always will be, our priority – which is why we are clear about the regulations that we adhere to. 
CQC approval
The Care Quality Commission (CQC) makes sure health and social care services in England maintain high standards of excellence, care, and integrity. Reputable companies will be registered with the CQC – you can find our registration displayed at the bottom of our webpages.
GPhC regulations
The General Pharmaceutical Council (GPhC) recently published new regulations for any pharmacies prescribing treatment online.
The guidelines outlined by the GPhC in 2019 were introduced to make sure all online pharmacies were adhering to safeguarding standards. These new guidelines require all pharmacies to follow a few key processes:
All prescription treatment requires you to take a consultation
At Numan, all our prescription treatments require you to fill out a short consultation before your order is reviewed and approved by one of our expert prescribers. This is to make sure that the medication is safe and appropriate for you to take.
All prescription treatment requires you to verify your identity
As above, in order to make sure any prescription medication is safe for you to take, all online pharmacies must run an ID check. This requires you to provide your correct first and last name, date of birth, and address. 
What do I need to do to verify my ID?
In order to make sure the process runs as smoothly as possible, we have partnered with two verification companies: W2 Global Data and LexisNexis. When you place an order, our verification partners will automatically run a secure ID check to ensure that your full name, date of birth, and address are correct. 
It's not uncommon that this automatic ID verification process will fail, in which case, we will contact you for a photograph of a form of ID, such as your passport or driver's license. Once we've received it, we will be able to transfer your request over to our prescribers. If you've already completed the ID check with us, you won't need to do it again if you place another order – we only need to verify your identity once. 
The numan take
If you decide to buy prescription medication online, always make sure that the company you are buying it from is reputable and is licensed to sell it. You should also make sure that the company makes you take an online consultation before they allow you to purchase, as this will help to ensure the treatment is appropriate for you. Lastly, make sure that you have provided the company with your correct personal information including your name, date of birth and address – it's important that your ID has been verified for your own safety.
---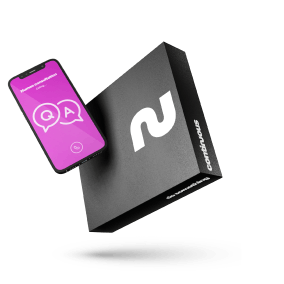 Doctor Consultation
Talk to the experts.
---