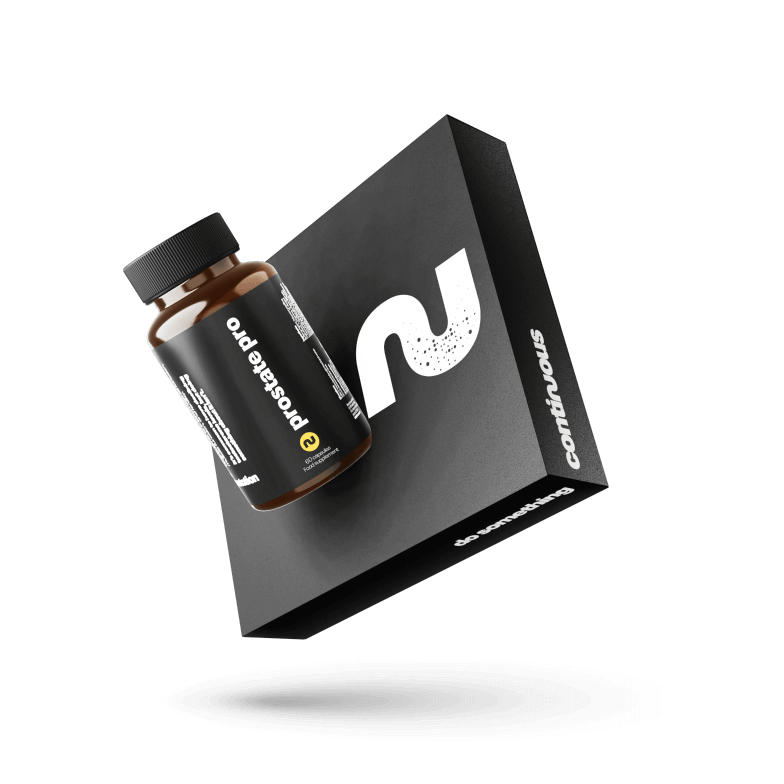 Prostate Support
(Prostate health supplement)
Prostate Support is packed with 11 essential nutrients your prostate needs to function at its best. Ingredients such as saw palmetto help to support normal prostate health, and other key ingredients such as pumpkin seed extract help to maintain normal bladder function and urinary flow.
Our promise
If you're new to Numan, here's how we do things.
Trusted
We're regulated by the Care Quality Commission.
Supportive
Our team of clinicians and health experts can support you along every step of your treatment journey.
Discreet
All our deliveries are free, discreet and fast.
Prostate health: the facts
The prostate is about the size of a walnut and is responsible for producing the fluid that mixes with sperm to produce semen.
Prostate enlargement (known as benign prostatic hyperplasia) affects about 50% of men between the ages of 51 and 60.
While prostate enlargement is usually harmless, it can cause symptoms such as difficulty urinating and "stop-start" peeing.
How Numan works
It's healthcare without the hassle.
Free online consultation
Once complete, your consultation will be reviewed by our clinicians. Most prescriptions are approved the same day. Free, discreet, speedy delivery
If your treatment is approved, it'll be dispatched to you discreetly within 24 hours.
Continuous care
Have any questions or want to change your medication? Speak to our clinicians and they'll be able to help.
Cancel anytime
If you're not happy with the service, or simply don't need treatment anymore, you can cancel anytime.
Prostate Support: facts you need to know
Straightforward answers to frequently asked questions.