When Richard first took a Numan blood test six months ago, the results weren't great. His cholesterol levels were worryingly high, and he knew it was time to make a change. By investing in his health with one of Numan's blood tests, he was able to identify the issue and, armed with the results, he began a huge lifestyle transformation to turn things around. 
We caught up with Richard six months later, when he took a follow-up Fear Nothing Blood Test to check in on his progress.
How did you find the process of taking your second test? Was it easier than the first time?
In all honesty, no, because I am still not good with needles! But once it's done, it's done - and my wife helped make sure it was a quick and easy process. The actual thing isn't too bad, it's just the lead-up to it that makes it feel worse than it is. As with the first test, it's a really easy process to get it ordered and have it arrive through your letterbox within just a few days. 
What diet changes have you made since you took your first blood test?
One of the biggest changes I've made since I got my first blood test results is changing my diet. Before, I wasn't a great eater and I hardly ever got in my five a day. Now, I've cut out all processed foods and I've upped the amount of fruit and vegetables I have. I'll normally have Weetabix in the morning and evening, and I'll also have a smoothie packed with nutrients. In my smoothies, I'll have 6-7 portions of heart-healthy fruit and veg including spinach, pomegranate, chia seeds, cinnamon, turmeric, pineapple, apple, banana, mango, and different pulses.
Have you kept up with your exercise regime?
I'm still doing my Tabata training which has helped me no end. It's a type of HIIT (High-Intensity Interval Training) workout that I do in the morning - it's just 20 minutes of pushing myself as hard as I can. So I'll do 20 seconds of whatever exercise it is: mountain climbers, squats, running on the spot, things like that, and then I'll take a 10-second break and repeat that eight times.
When I first started 6 months ago, my heart rate would get up to around 145-150 bpm (beats per minute) and it'd take me about 25-30 minutes to recover from a Tabata session. Now, my heart rate reaches around 130 bpm and I'm fully recovered and back to my resting heart rate in 6 minutes.
I've also lost one stone, trimmed six inches off my tummy circumference, and my BMI is down from 22.5 to 21.1.
What did your Fear Nothing Blood Test results show, six months later?
When I spoke to the Numan GP about my results, she said that it all looked spot on. Everything that I had issues with last time is slowly evening itself out: my LDL or "bad cholesterol" has gone from 3.5 mmol/L to 3.1 mmol/L, and to get into a normal range I need to get it below 3, so I'm making really good progress there. My cholesterol: HDL ratio, which is an indicator of risks posed by cholesterol levels, has gone from 8.51 to 7.22. Ideally, I need to get it below 4 so I'm aiming to get closer to that number next time.
There were a few smaller issues with my most recent blood test, such as my vitamin D was pretty low, but that's nothing that can't be sorted with a supplement, and I know it was down to me spending a lot of time inside over the winter. I'm looking forward to seeing how I get on with my next test!
---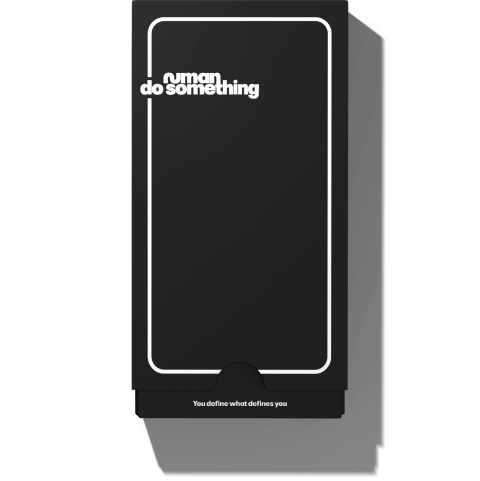 Fear Nothing Blood Test
Know what your blood knows.
---