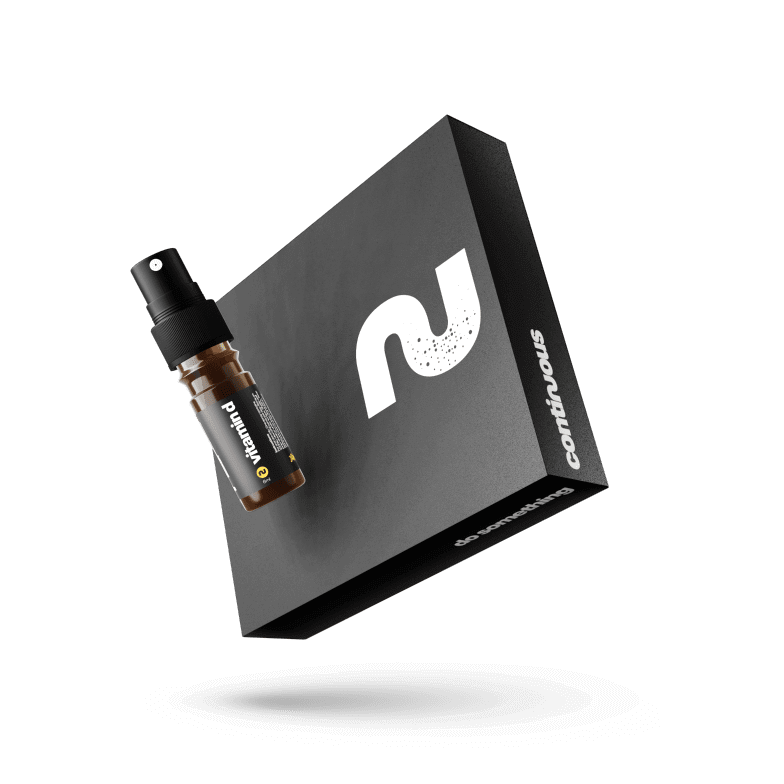 Vitamin D Boost
(Vitamin D spray)
Vitamin D Boost is a daily oral spray formulated to help you maintain healthy vitamin D levels. Each spray delivers a fine, peppermint flavoured mist containing 1000IU vitamin D - perfect for supporting your immune system, bone health, and muscle function.
Get started
Our promise
If you're new to Numan, here's how we do things.
Trusted
We're regulated by the Care Quality Commission.
Supportive
Our team of clinicians and health experts can support you along every step of your treatment journey.
Discreet
All our deliveries are free, discreet, and usually arrive within 24 hours.
Fast-acting oral spray technology
Each spray delivers a burst of small, nutrient-packed droplets into the soft tissue of your cheek.
These droplets are then quickly absorbed into the network of veins under the cheek tissue.
The nutrients enter the bloodstream and are speedily delivered to where they're needed in the body.

Why vitamin D is important
The body needs vitamin D to function at its best. Here are a few of the ways it gives your health a helping hand.
Supports a normal immune system
Vitamin D helps to maintain a normal immune system, which is essential because the immune system is one of the body's most important lines of defence against infection.
Maintains normal bones and teeth
The strength of your bones and teeth is largely dependent on your vitamin D levels because vitamin D helps your body absorb calcium (a key nutrient for healthy bones).
Contributes to normal muscle function
Normal muscle function is important for day-to-day activities as well as keeping fit. Vitamin D helps muscles function normally so you can continue to enjoy the activities you love most.
How Numan works
It's healthcare without the hassle.
Free online consultation
Once complete, your consultation will be reviewed by our clinicians. Most prescriptions are approved the same day. Free 24-hour delivery
If your treatment is approved, it'll be posted to you discreetly within 24 hours.
Continuous care
Have any questions or want to change your medication? Speak to our clinicians and they'll be able to help.
Cancel anytime
If you're not happy with the service, or simply don't need treatment anymore, you can cancel anytime.
Vitamin D Boost: facts you need to know
Straightforward answers to frequently asked questions.