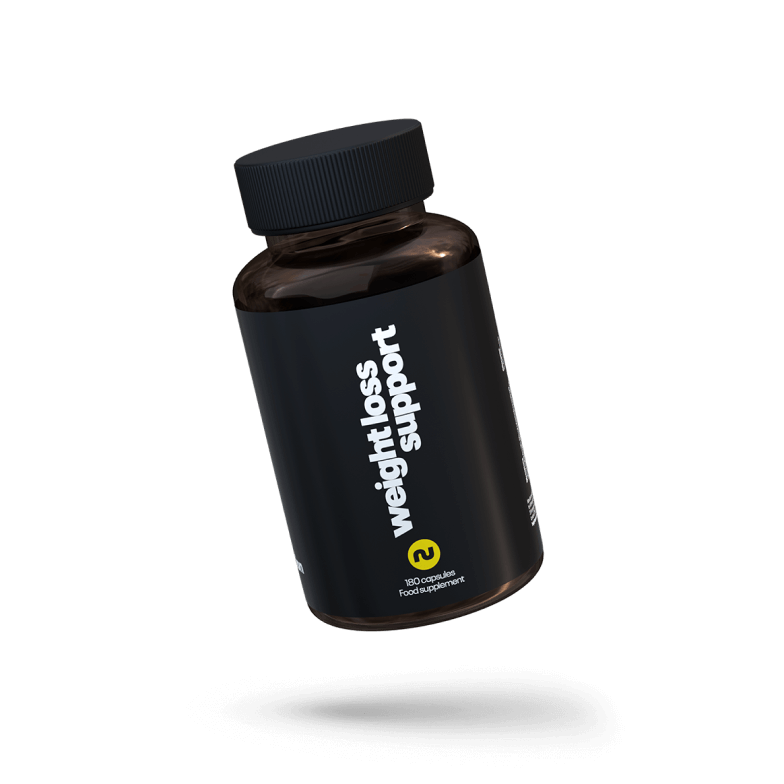 Weight Loss Support
(Helps with weight loss)
Stay in control of your weight with Weight Loss Support. This plant-based dietary fibre supplement expands in your stomach, making you feel fuller for longer. Take it before meals and it should reduce your appetite, help avoid cravings, and support you with portion control.
Takes effect in
8-12 weeks
Lasts up to
Continuous when used daily
Our promise
If you're new to Numan, here's how we do things.
Trusted
We're regulated by the Care Quality Commission.
Supportive
Our team of clinicians and health experts can support you along every step of your treatment journey.
Discreet
All our deliveries are free, discreet and fast.
What to expect
Feel full for longer
Glucomannan expands in your stomach into a bulky fibre that prolongs the feeling of being full.
Avoid cravings
The supplement helps promote feelings of fullness , which can reduce your appetite and help you manage portion control. It may make it easier to ditch the snacks and avoid cravings.
Decrease fat absorption
Like many water-soluble fibres, glucomannan feeds the friendly bacteria in your gut. This may protect against body fat absorption and help you stay in control of your weight.
How Numan works
It's healthcare without the hassle.
Free online consultation
Once complete, your consultation will be reviewed by our clinicians. Most prescriptions are approved the same day. Free, discreet, speedy delivery
If your treatment is approved, it'll be dispatched to you discreetly within 24 hours.
Continuous care
Have any questions or want to change your medication? Speak to our clinicians and they'll be able to help.
Cancel anytime
If you're not happy with the service, or simply don't need treatment anymore, you can cancel anytime.
Weight Loss Support: facts you need to know
Straightforward answers to frequently asked questions.