We surveyed 1247 men to dig deep into the true effects of the pandemic - both physical and mental. Unsurprisingly, lockdown has influenced eating behaviour and exercise habits, with men revealing changes in weight and exercise regimes since the pandemic hit. These changes have been widely reported with a lot of focus on female body image but are men suffering from increased body image anxiety as a result of the pandemic too?
Our last survey revealed that men were anxious about the future of the pandemic so we wanted to know how they felt since restrictions have been eased. Having snatched back our 'freedom' we posed the question: do you feel safe?
Let's dive in to the most noteworthy results: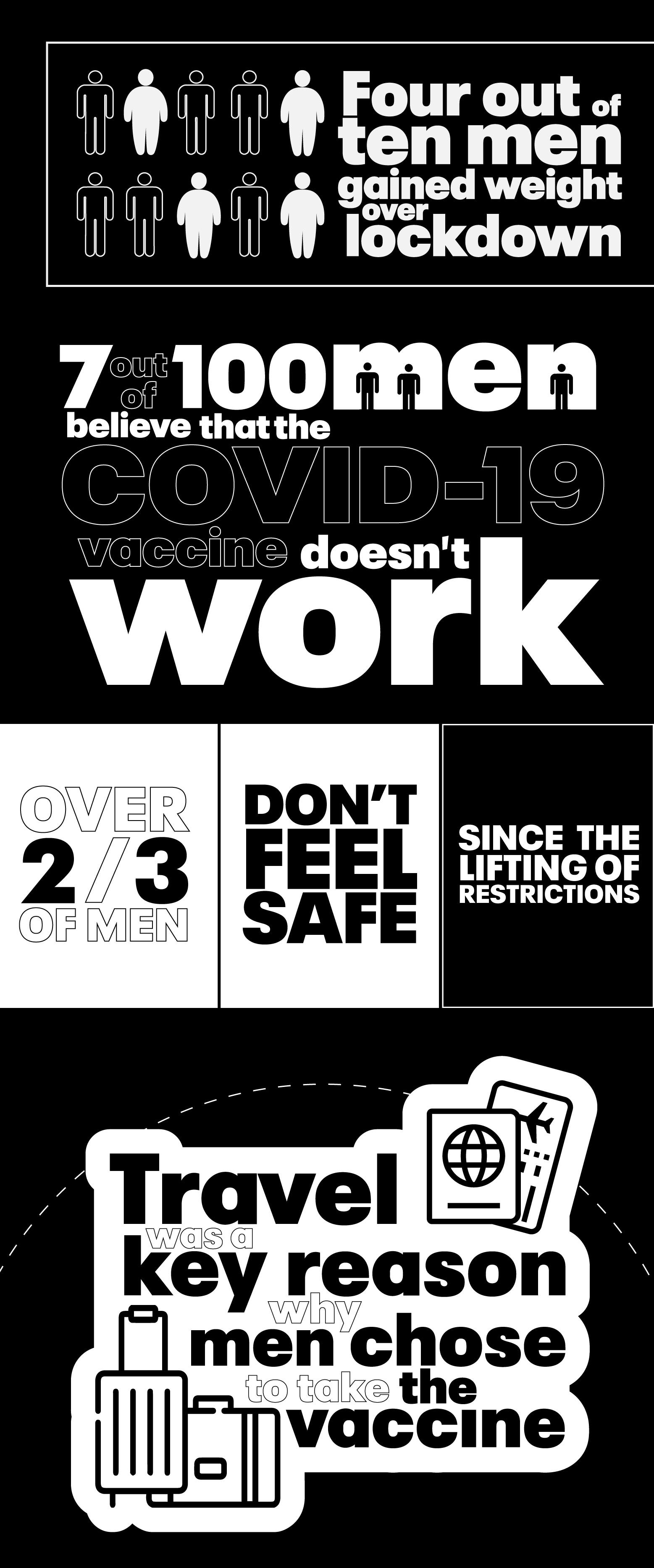 1. The pandemic has changed men's exercise habits
Despite having more free time on our hands, our survey revealed that men are actually more likely to have cut down on their exercise habits, rather than cranking up the all-important regime. The results showed that over a third of men (34%) had reduced the regularity of their exercise regime, compared to one-quarter of men (24%) who reported exercising more since the pandemic hit. 
2. One man revealed he uses exercise to "get away from [the] wife"
When men were asked why they exercised, we were met with a flurry of answers. Two out of ten men (21%) exercise to lose weight with only one out of ten men (9%) choosing mental health as their main reason for exercising. One out of ten men (10%) admits that they don't exercise at all. Among the more controversial answers, one man revealed that he uses exercise as a way to "get away from [the] wife".
3. More than two in five men gained weight over lockdown
With obesity a risk factor for getting seriously ill with COVID, the government have pushed to tackle the nation's obesity crisis. However, the survey revealed that over two in five men (43%) gained weight over the last lockdown. This is compared to one in every six men (15%) who lost weight over the last lockdown.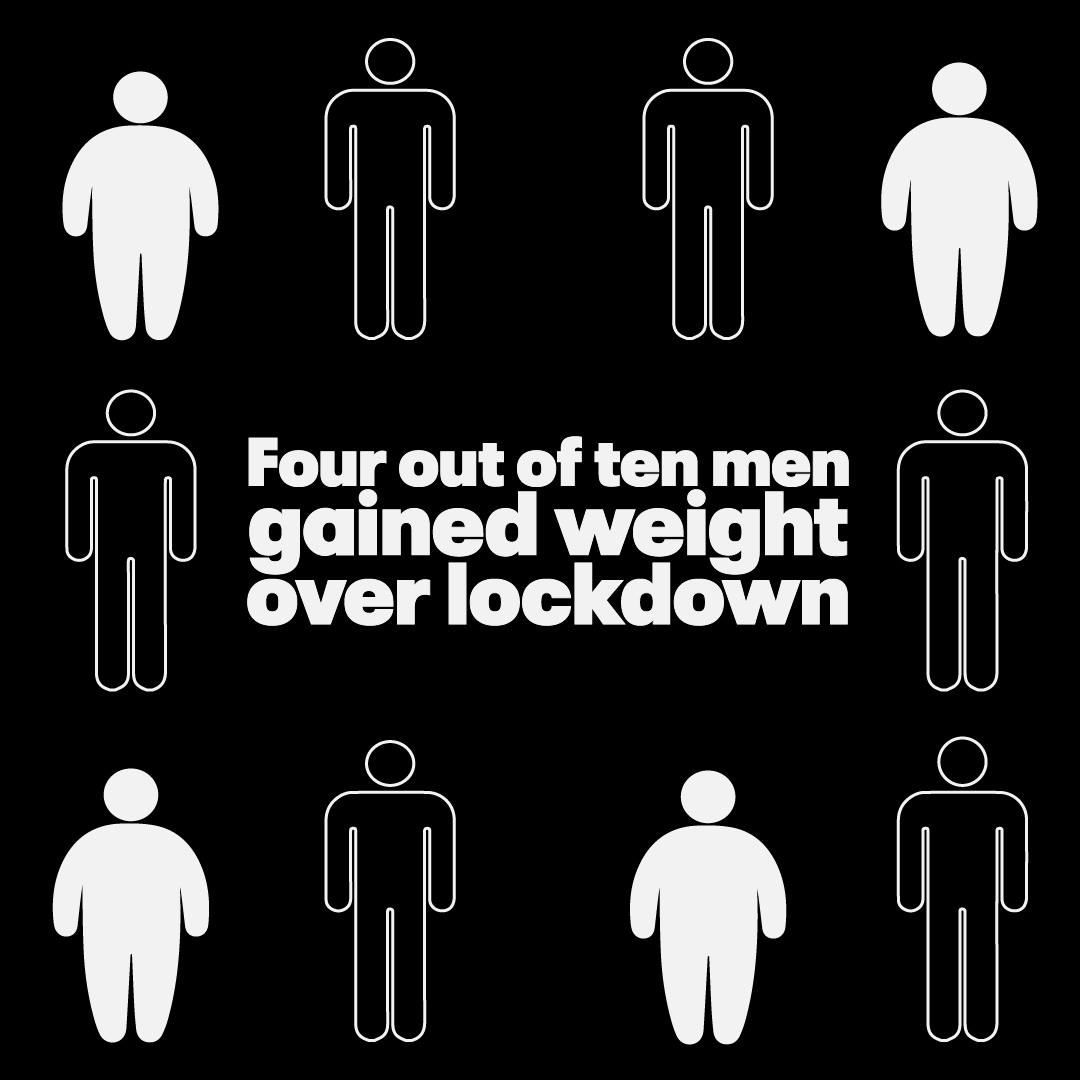 4. Four out of ten men feel that the pandemic negatively impacted their body image
Nearly four out of ten men (37%) admitted that the pandemic negatively impacted their body image compared to just one out of ten men (12%) who felt the pandemic had positively impacted their body image. Nearly half of the men surveyed (49%) said that the pandemic hadn't changed how they felt about their bodies.
5. Seven out of one hundred men don't believe that the COVID-19 vaccine works
The survey revealed some controversial opinions when it came to the COVID-19 vaccine, with seven out of one hundred men (7%) believing that it simply doesn't work. Here were some of the reasons:
There's no need for it as it doesn't solve any problems (<1%)
I won't take it because there's something in it to exterminate the human race because Bill Gates wants to depopulate the planet. There are so many medical side effects from these vaccines and mainstream media won't report it (<1%)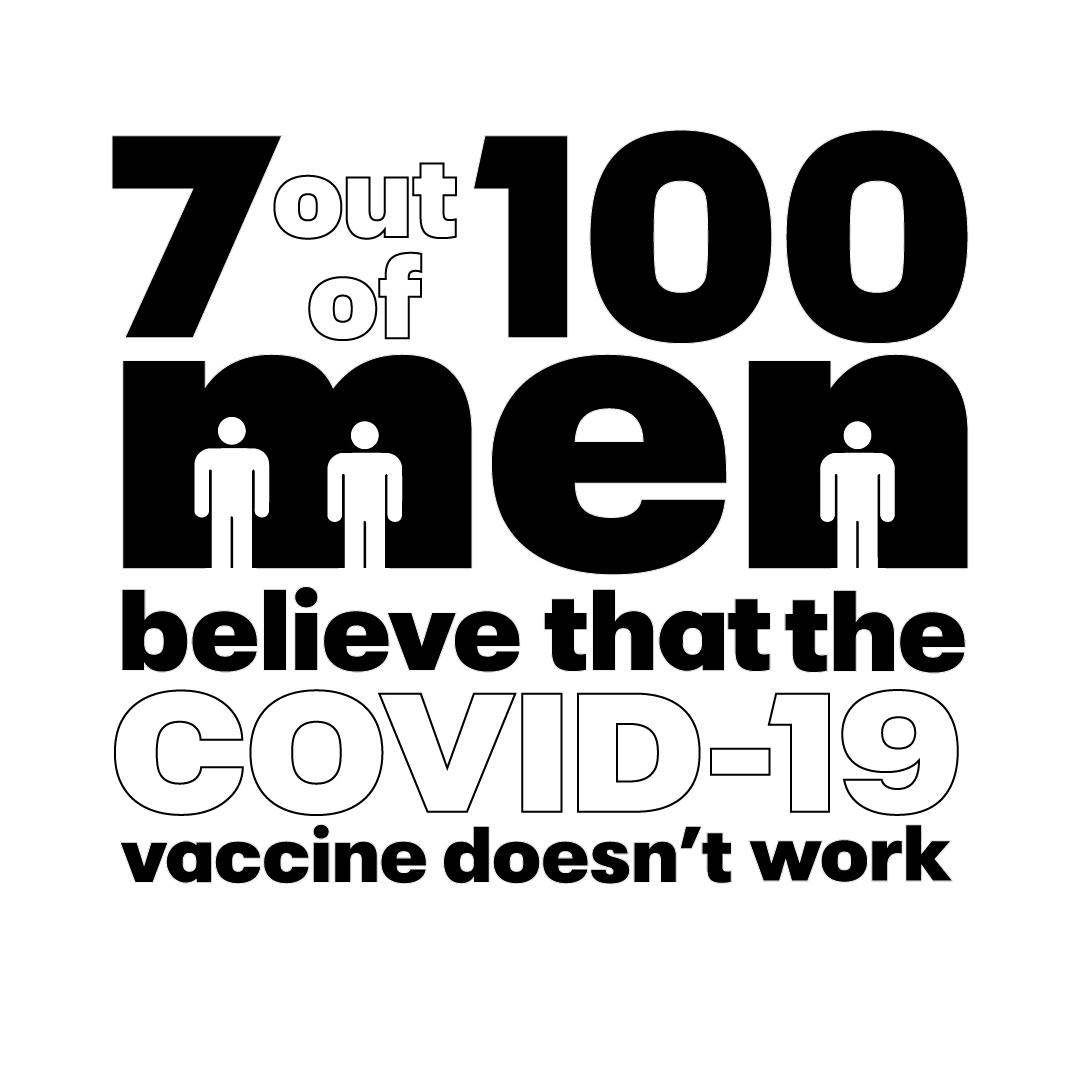 6. Travel was a key reason why men chose to take the vaccine
Many men reported that travel was their main drive for getting the vaccine, rather than health reasons. One man commented: 'Who knows in the long run, it's not been tested long enough for me but I need it to travel (<1%)' and one man specifically listed a trip to 'Maga' as his reason for taking the vaccine.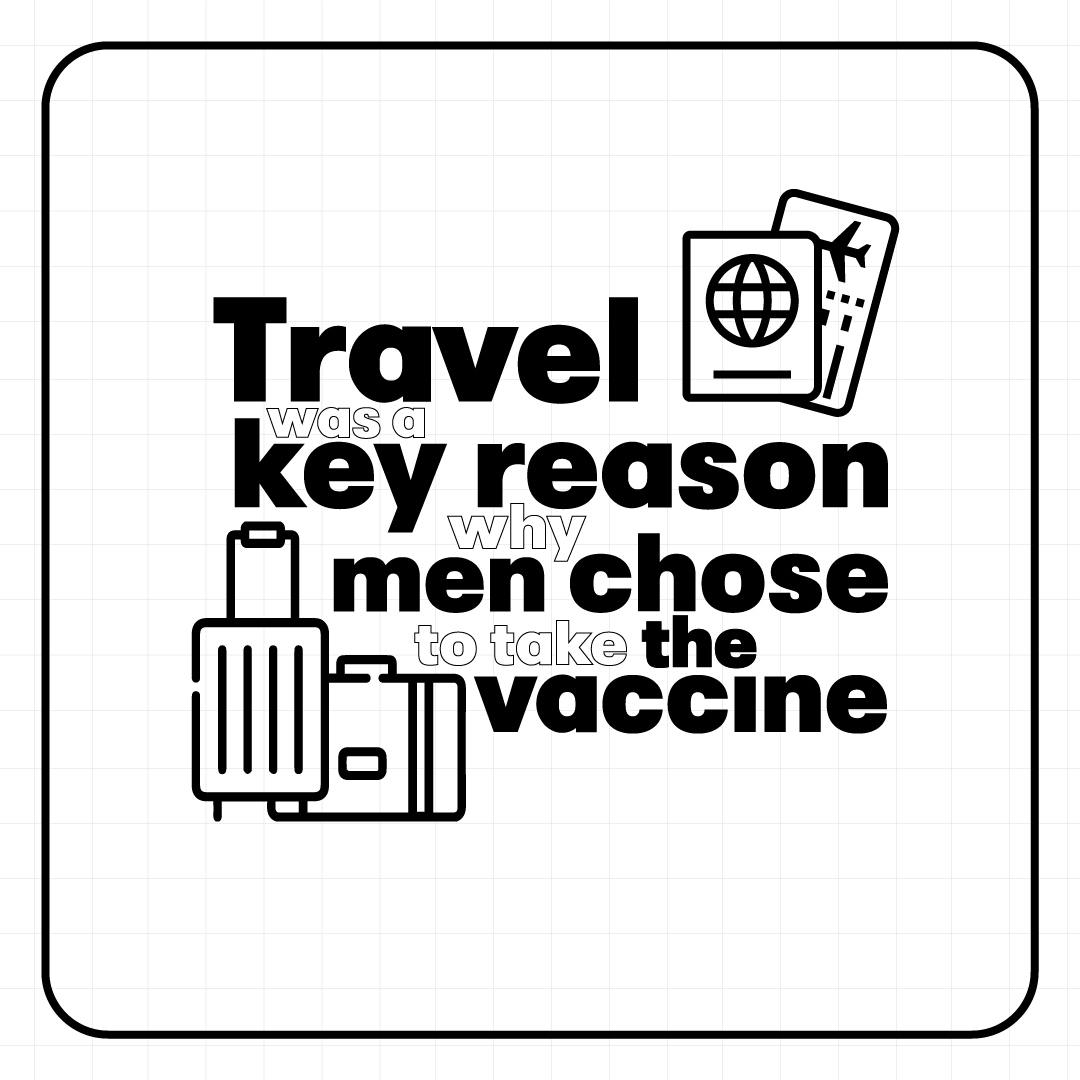 7. Despite the lifting of restrictions, over four-fifths of men want to continue wearing a face mask
Since 19th July, there was no legal requirement to wear a face-covering in England. It seems this hasn't led to men binning their masks, with over four-fifths of those surveyed (82%) revealing that they continue to wear a mask in public spaces.
8. Over two-thirds of men don't feel safe since restrictions were lifted
Since 'Freedom Day' all restrictions have been lifted, but do people feel safe to return to normal life? It appears not, with over two-thirds of men (67%) admitting to feeling unsafe since the restrictions were lifted.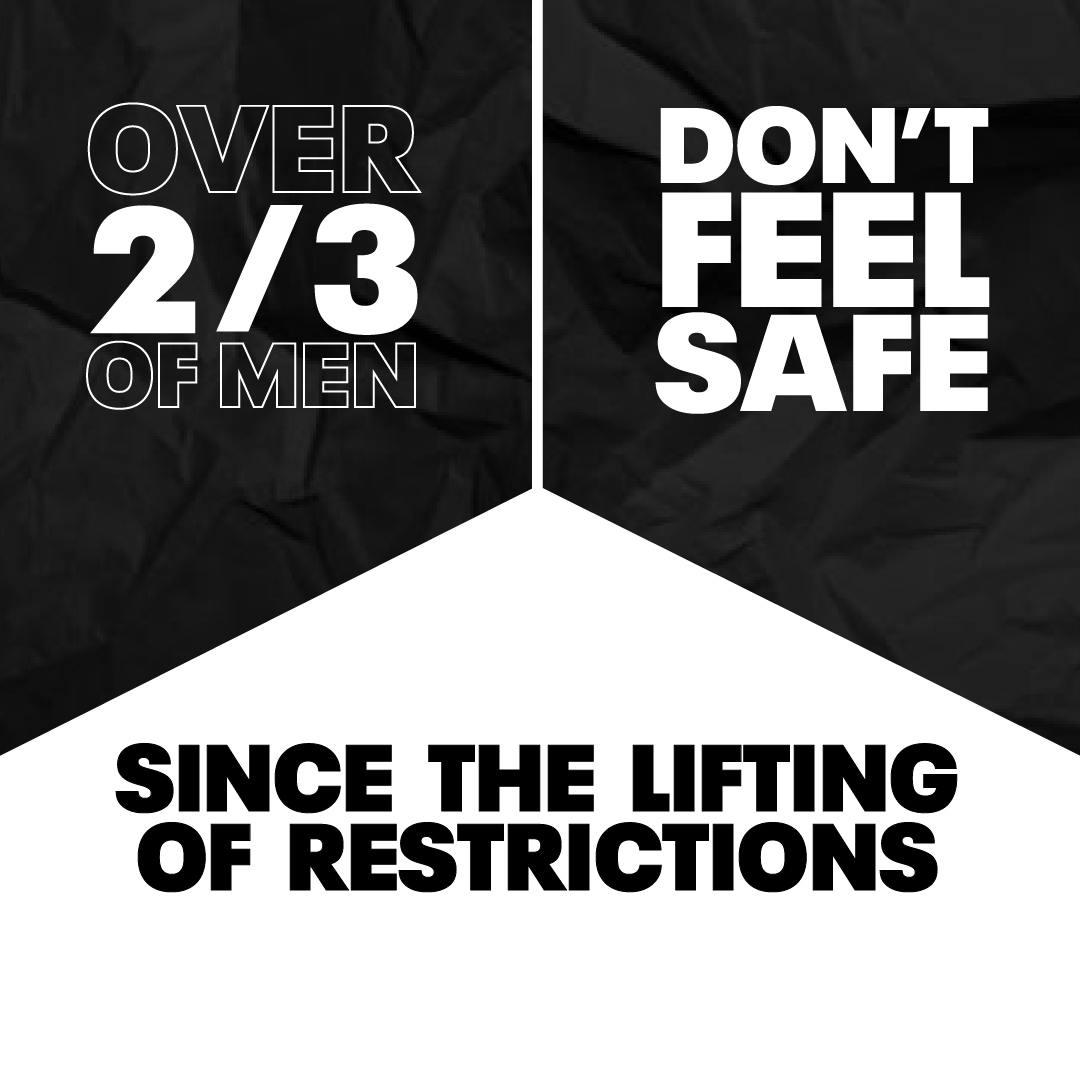 The bottom line
Although restrictions have been lifted, the emotional toll of COVID remains, with our survey revealing that men have been influenced - both physically and mentally - by the pandemic. With exercise habits changing, weight gain over lockdown is shockingly prevalent. Some men are suspicious about the efficacy of the vaccine, with the majority of men feeling unsafe with the ease of restrictions.
Related articles: